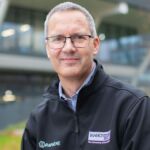 James Baker
CEO of Graphene@Manchester
Project managing innovation – "The Manchester Model"
It can take many years to achieve commercialisation of a new material into products and applications to create value. Graphene is an ultrathin structure that is described as a two-dimensional (2D) material and its properties are so potentially extraordinary it sent out a shockwave of excitement across the scientific world when it was isolated. This inspired a worldwide "gold rush" of academic exploration which has been described as the start of the 'Graphene Age'. 
The "Manchester Model" of innovation describes a shift in research and innovation models and investment which then created ambitious, bespoke R&D communities and ecosystems that have accelerated graphene's lab-to-market potential. As a benefit of this large-scale translational work we have now entered a phase that features a fast-growing graphene industry that is producing new businesses, new supply chains and new products – which are in turn attracting new funding and investment, as well as new value. 
The Manchester Model has supported breakthrough academic investigation, bridging the gap between 'blue sky' research and the real world of commercialised applications, including programme management and delivery of applications.
SPEAKER BIO – James Baker joined the University of Manchester after 25 years in industry where most recently he was vice president of Technology Collaboration Programmes and managing director of the Advanced Technology Centres for BAE Systems in the UK. As the CEO of Graphene@Manchester, which includes the business responsibilities for the National Graphene Institute (NGI) and the Graphene Engineering Innovation Centre (GEIC), he is leading on the creation of the graphene industry ecosystem in Manchester and developing the industrial partnerships and collaborations to accelerate the commercialisation opportunities for graphene and 2D materials. James is a chartered engineer and a Fellow of the Institution of Engineering and Technology, a Fellow of Royal Society of Arts and Professor in Practice.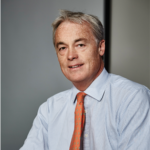 Rupert Taylor
CEO / Co-Founder of Kivue
Is this the end of PMO as we know it?
In our talk, we'll explore the transformation of portfolio management, whether we are at the end of the traditional PMO as we know it and where high-value PMO functions go next. We will explore the evolving delivery landscape and methodologies that now demand a new approach. We'll present the concept of a Next Gen PMO—an outcome and value-based approach that embraces the need to keep it simple and workable whilst always adding value to the organisation. Join us to uncover the reasons for this shift and gain actionable insights on successfully evolving to a Next Gen PMO. Discover how Next Gen PMOs will impact portfolio delivery success, enabling organizations to adapt, thrive, and deliver value in an era of unprecedented change.
SPEAKER BIO – With more than 35 years' experience in leadership of change programmes and portfolios, Rupert specialises in bridging the chasm between traditional PMOs and the way executive teams think and work today. His expertise in change delivery combines with an absolute commitment to keeping solutions simple, workable and outcome focussed to improve the chances of PMO success and adding value to the organisation and its key stakeholders. Rupert co-founded Kivue Perform, a portfolio management and reporting (PMR) tool designed and built adopting the same principles of 'keep it simple, workable and outcome focussed' to offer a tool that adds value to PMOs, leadership teams and organisations' ability to realise portfolio delivery success.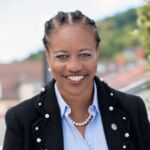 Gloria J Miller
Managing Consultant / Founder of Maxmetrics
Using serious games as a management tool in transitioning to agile practices
Agile project management has grown widely in the last decade. Serious games can help manage challenges transitioning from traditional/waterfall projects to agile projects. Serious games are designed for specific purposes other than pure entertainment and incorporate elements of games into non-game activities. In the session, we present a method for using serious games that include objective setting, gameplay, and debriefing. We present three types of games: 1) a board game for differences between the project types, 2) agile games for specific practices, and 3) innovation games for collaborating with customers to understand their needs, requirements, and priorities. The session would be of interest to project managers, sponsors, business analysts, and product owners.
SPEAKER BIO – Gloria J. Miller has more than 20 years of project leadership experience and provides consulting for managing complex projects and realizing organizational change. She has authored studies, articles and books on intelligence systems and implementation methodologies, including 'Going Agile Project Management Practices–3rd Edition'. Gloria has a doctorate and a master's degree in business administration and a bachelor of science in computer science, and she is a Certified Scrum Master® (CSM®), a Project Management Professional (PMP®), and PMI Agile Certified Practitioner (PMI-ACP®). Gloria is the founder and managing consultant of maxmetrics, an international consultancy company.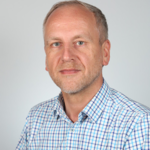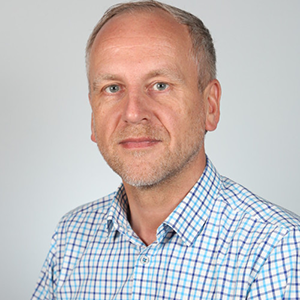 Gero Renker
Founder of Program Framework
The do's and don'ts of successful PPM tool implementation
If your organisation is looking to deploy a Project Portfolio Management tool, or if you've got one deployed that isn't quite delivering on its promise, then this session is for you! With a background of 20 years in the PPM space, Gero will share the essence of Program Framework's experience in implementing PPM solutions for hundreds of organisations across all sectors. Covering the full journey from business case and tool selection to implementation and ongoing adoption, get some real-world pragmatic advice on what you can do right from the start, and what traps to avoid.  Some of the topics we will discuss:
How you can tell that you need a PPM tool
What not to do when you're initiating the implementation project
Real-world advice for successful user adoption
Principles for long-term success
There are many ways of getting it wrong – join this session to increase your chances of getting it right!
SPEAKER BIO – Gero is a co-founder of Program Framework, a consulting firm who transform project organisations with the help of Microsoft Cloud solutions for Project and Portfolio management. Built in the Power Platform, their Power Framework solution delivers advanced PPM capabilities deployed in your Microsoft cloud.
PANEL DISCUSSION: Making Greater Manchester Great Again 
Greater Manchester and the wider North West have a significant number of major projects to deliver over the next five years. Successfully delivered, these projects will have a long-term and significant social, commercial and economic impact on the region. But do we have the skills and resources necessary?
The discussion will highlight some of the region's projects in motion and under consideration, the challenges being faced to deliver them and the opportunities available to support their delivery. The audience will be asked to come up with solutions to the challenges and create networks of support through post-panel LinkedIn sessions.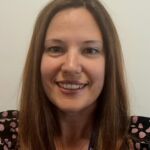 Liz Bohler
Senior Manager at MI-GSO | PCUBED
SPEAKER BIO – Liz is an experienced portfolio director with a proven track record of leading diverse global change teams. Her portfolios have successfully delivered complex technology projects and programmes, in both private and public sectors. Liz is currently establishing M|P's Northern Hub in Manchester. Liz is a member of the APM North West branch committee and an APM Mentor to help young project professionals to achieve their career goals.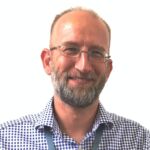 Barney Harle
Head of Major Projects at Manchester City Council
SPEAKER BIO – Barney is a chartered quantity surveyor with a background in private sector construction and retail who has more recently worked in the public sector. In his current role, he heads Manchester City Council's major projects team, which is responsible for construction and refurbishment  of facilities in the fields of education, public realm, corporate estates, social housing and leisure. The team is currently responsible, among other things, for an estate-wide programme of low-carbon retrofit projects to meet MCC's net zero carbon ambitions for 2038.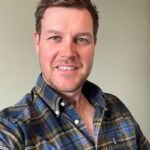 David Bleakman
Digital Security & Cyber Lead at Barclays Eagle Labs
SPEAKER BIO – David is the digital security and cyber industry lead for Barclays Eagle Labs, creating programmes and connections to support corporates and start-ups across the industry.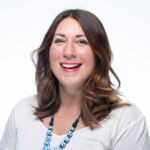 Roxana Lawton
Director of Innovation Programmes at the IN4 Group
SPEAKER BIO – Overseeing the portfolio of programmes and provisions. Roxana has led several flagship programmes such as the Greater Manchester Cyber Foundry programme.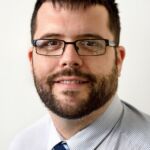 Nicholas Pimm
Change System Analyst at Novuna
How Planisware is Empowering Novuna's Digital Transformation
Novuna, a dynamic and innovative organisation, understands the importance of effective project delivery in today's competitive business landscape. To streamline their project management processes and enhance digital transformation, Novuna has chosen to implement Planisware project portfolio tools.
SPEAKER BIO – Nicholas Pimm has been with Novuna for almost 10 years and within the change team since 2018, starting as a project management trainee and gaining his PRINCE 2 practitioner qualification. As designer of the company's forms and databases, he became the Orchestra administrator. Prior to this he was in charge of HR systems.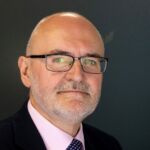 John Edmonds
Senior Architect PPM at PeopleCert
PRINCE2®7 – Best practice made better
The new PRINCE2® 7 is here and it's more human, more sustainable, flexible, inclusive and smart than ever before! The world's leading project management method has evolved to meet the needs of the future, by incorporating the latest processes, tools, and technologies to stay ahead of the curve. Best practice has just become even better!
SPEAKER BIO – John Edmonds is the senior PPM architect at PeopleCert. He has been training, consulting, using, authoring, and writing about PRINCE2 for more than 20 years and he was part of the team that has created this latest edition – PRINCE2®7. John will explain how this latest edition has come about and talk us through the key elements of the method.
Kath Shackleton
Senior Project Manager at Bradford 2025 UK City of Culture
Bradford City of Culture, 2025 – a new chapter
With 14 months to go to Bradford City of Culture 2025, a new team has to be built, systems, processes, partnerships and supply chain developed to deliver the infrastructure, programme and audience to more than 1,000 events as well as generating a lasting legacy for the city – a significant project challenge by any measure. Join Kath Shackleton, senior project manager, as she talks through the challenges and opportunities of her new role.
SPEAKER BIO – Kath Shackleton is the newly appointed senior project manager for Bradford City of Culture (BD25), tasked with setting up project systems to plan and manage the explosion of cultural activity in Bradford in 2025.  She's looking to enhance communication, support team members, track objectives, tasks and budgets and to help focus and deliver the exciting ambitions of the programme. She has a breadth of experience as a creative practitioner and local knowledge that enables her to understand the needs and perspectives of different stakeholders involved in BD25.
For the past 11 years she has run a multi-award-winning animation studio, Fettle Animation based near Huddersfield, making digital and broadcast animation on social issues.  She has previously worked as a local government arts development officer for more than 12 years across four local authorities, running projects and managing relationships with arts organisations. Other experience includes working as an arts consultant, working in schools to deliver cultural education projects, an evaluator on arts education projects and working as freelance artist and a part-time youth and community worker.
Kath also grew up in Bradford and is determined to be part of making a difference for this once-in-a-generation opportunity. She is keen to hear from other project management professionals who can support BD25 with skills, software and resources to help in her new role.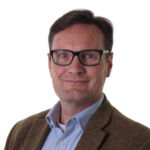 Stuart Easton
CEO & Co-Founder of TransparentChoice
Executives are people too: What execs want from PMOs.
Executives are frustrated. They just want to have their strategy executed. PMOs are frustrated. "The business" keeps changing its mind about what it wants, doesn't understand project management and doesn't turn up to governance meetings. Generally, frustration stems from unmet needs on both sides. In this session, Stuart will explore those needs and will put forward actionable recommendations that will help transform your relationship with executive stakeholders.
SPEAKER BIO – As the CEO and co-founder of TransparentChoice, Stuart Easton is a speaker and blogger on all things project prioritisation and portfolio governance. He is a guest lecturer at the University of Oxford and USC. He helps PMOs deliver strategic value and improve project success rates through his masterclasses. Stuart also speaks at various PMO conferences and events. His talks usually focus on how PMOs can deliver strategic value, identify waste and eliminate pet projects.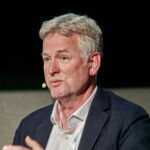 Andy Murray
Executive Director at Major Projects Association
PRINCE2® 7 and AI project management
The new PRINCE2® 7 is here, and it's more human, more sustainable, flexible, inclusive and smart than ever before! What's more is that it is "AI ready", as the world's leading project management method now includes how to make best use of data and digital technologies to improve project performance. Andy's talk will explain the opportunities of data analytics and AI in project decision making and how organisations, teams and individuals using PRINCE2® 7 can benefit from the latest update.
SPEAKER BIO – Andy is the executive director of the Major Projects Association, prior to which he spent 30 years as a practitioner, consultant and assurer of complex projects and programmes for public, private and third sector organisations both domestically and internationally. 
Andy is a respected author, having worked with HM Treasury, Cabinet Office, the Association for Project Management (APM), Axelos and PeopleCert to develop best practice guidance on their behalf. Publications include PRINCE2, P3M3, Routemap and the Governance of Co-Owned Projects. He is the chair of the APM's Governance Special Interest Group and is leading on the Project Data Analytics Task Force. Andy is a collaborative and inclusive senior leader with a track record of building high-performing teams both within his organisation, across partnerships and with voluntary groups.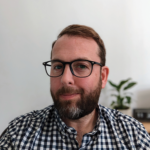 Lester Lovelock
Modern Work Management Practice Lead, Professional Services at CPS
The power of informed decision-making – The data-driven organisation
Decision-making needs more than just instincts – it requires access to data at the right time. Join us in this enlightening session as Lester Lovelock from CPS highlights how integrated tooling can present crucial information for effective decision-making.
Lester will journey across project excellence, from portfolio prioritisation and selection, what-if Planning, resource management, financial planning through project planning and controls. You will see how these integrated capabilities deliver success and innovation across your projects.
Learn how the Microsoft platform and OnePlan deliver data and capabilities to drive success in navigating complex choices for your projects.
SPEAKER BIO – Lester Lovelock, Modern Work Management Practice Lead, Professional Services, CPS – Lester brings more than 16 years' consultancy experience in project, programme and portfolio Management (P3M) and organisational change. He has a proven track record of delivering significant, complex change with appropriate visibility and building change through P3M skills and capabilities – bridging the gap between business and technology.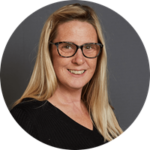 Victoria Richards
Head of Profession for Project Management at Jacobs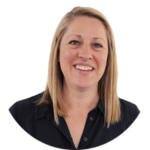 Carilyn Burman
Director of Membership and Business Development at Association for Project Management (APM)
Unlocking project success: Exploring the impact of APM corporate partnership with Jacobs
The APM Corporate Partnership Programme brings together more than 400 organisations across the globe, leading the way in project management. Join Carilyn Burman, Director of Membership at APM and Victoria Richards, Head of Profession for Project Management at Jacobs in this session as they explore the value being a corporate partner has on project delivery, capability and performance at Jacobs.
SPEAKER BIOS – Victoria has a 23-year career in project management, and is now Head of Profession (HoP) for Project Management at Jacobs. As well as an MSc in project management, MSP and PMQ qualifications, Victoria gained a first-class honours MEng in chemical engineering and is a Fellow of the IChemE. In her HoP role, Victoria oversees approximately 900 employees across the project management professional network and APM Community of Practice, supporting recruitment and retention, skills development and training of the project management capability. Victoria directs the project management graduate programme and has recently introduced project management apprenticeships into the business. Victoria has a passion for inspiring new talent, focussing on social impact and positive mental health.
Carilyn joined APM as Director of Membership and Business Development in April 2023. Over the past 20 years Carilyn has worked for a number of professional membership bodies and trade associations in a variety of sectors including The IET, CIBSE, ICAEW and CILEX Regulation. Carilyn has worked on many projects and new initiatives over the years, including implementing new CRM systems, launching new international branches and regions, and developing new membership propositions. She enjoys supporting members in their careers and in their professional development. In her current role, Carilyn is responsible for APM's revenue-generating activities, including membership, corporate partnerships, qualification sales and international growth. She puts APM's members – both individual and corporate – at the heart of her decision-making, stating that customer focus and a strategic approach are important factors in achieving objectives.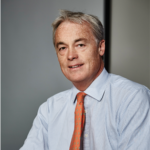 Rupert Taylor
CEO / Co Founder of Kivue
Adopting Kivue Perform to evolve to a next-generation more value based PMO
During this short workshop we will get under the bonnet of Kivue Perform, Kivue's Portfolio Management & Reporting (PMR) tool, and we will explore via an interactive session how to achieve the outcome of good quality Executive level engagement with your key portfolio insights and escalations each week/ month.
We will also explore how we can achieve this outcome with only 15 minutes of input required from your delivery leads/ project managers every week/ month and enable the PMO to switch to far more valuable activities. We will show you how you can do away with the manual overload of processing multiple reports, reformatting for Executive governance presentations and avoid the frustration of generating Executive level PowerPoint packs that probably won't get read!
SPEAKER BIO – With more than 35 years' experience in leadership of change programmes and portfolios, Rupert specialises in bridging the chasm between traditional PMOs and the way executive teams think and work today. His expertise in change delivery combines with an absolute commitment to keeping solutions simple, workable and outcome focussed to improve the chances of PMO success and adding value to the organisation and its key stakeholders. Rupert co-founded Kivue Perform, a portfolio management and reporting (PMR) tool designed and built adopting the same principles of 'keep it simple, workable and outcome focussed' to offer a tool that adds value to PMOs, leadership teams and organisations' ability to realise portfolio delivery success.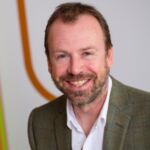 Ivan Lloyd
CEO of edison365
The edison365 effect: Pioneering business transformation beyond projects
Step beyond the ordinary world of project management. The time has come for the PMO and the project community to embrace the end-to-end business transformation lifecycle. It's about getting to the heart of strategy, driving innovation, delivering the right projects, and proving the benefits. PMOs are uniquely positioned to not only facilitate but also champion transformative change and we're going to show you how.
Get ready for an exclusive product showcase with CEO Ivan Lloyd, as he introduces you to edison365, the latest solution on the Microsoft platform. This game-changer brings ultimate control, customisation, visibility and adoption to your entire portfolio. From pipeline idea to benefit realisation, edison365 is the product where strategy meets innovation, and every project is managed your way.
SPEAKER BIO – edison365 CEO Ivan has never been one to follow the beaten track. In fact, it's safe to say that he eats, sleeps and breathes innovation. With more than 25 years' consulting experience in both innovation and PPM, Ivan has also been an adviser to Microsoft since 2003. With the formation of edison365, he's made it his mission to create cutting-edge technology that supports innovation delivery, project management excellence and business case justification. He helps clients across the globe to drive innovation into their core business processes and realise the value of their efforts.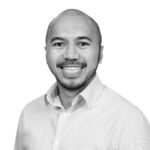 Jericho Mayor
Key Account Manager at Planisware
Resource Management in Planisware Orchestra
Join Planisware, a leader in project management software solutions, as we focus on empowering the project management community. This session will provide valuable insights into effective resource management techniques and tools. Discover how Planisware's innovative solutions can enhance project management practices and contribute to the success of professionals in project management.
SPEAKER BIO – Jericho Mayor has more than four years' experience as a key account manager at Planisware and is  passionate about helping organisations optimise their project portfolio management (PPM) processes and outcomes. Planisware is a global leader in PPM software solutions, enabling professionals in various domains to manage their projects, resources, programmes, and costs within a single integrated platform. As a key account manager, Jericho is responsible for generating revenue from both current and prospective clients, managing the entire sales cycle from prospecting to closing. He also provides account management services to more than 600 clients, keeping them informed and satisfied with Planisware's products and updates.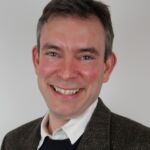 Dan Dures
VP Customer Success at TransparentChoice
Prioritisation made easy!
Do you struggle to get your stakeholders aligned on which projects matter most? Is your team struggling to focus because they have too many projects? If so, come and discover how decision science can drive the performance of your portfolio. Join Dan from TransparentChoice for a live software demo and find out how you can turn your PMO into a driving force that delivers the change that both your delivery teams and your executives need.
SPEAKER BIO – Dan has built his career in strategic planning, analytics and client management, leading teams who are committed to using data to make a difference. Whether that's retail planning, M&A or consumer goods the challenge is the same; how do we produce actionable insight that drives value? At TransparentChoice he heads up customer success and partnering, where his mission is to help his clients build their capability through leveraging the power of decision science. He also likes to blog about all things prioritisation.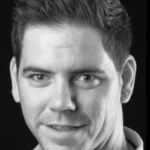 Joel Markham
CEO and Founder at iCoTech
The power of Project Automation: iCoPlan PPM solution for modern businesses
Are you ready to elevate your project management capabilities to new heights? Join Joel Markham in iCoTech's interactive demonstration delving the power of the Power Platform and how project automation can change the world of Project Portfolio Management as you know it.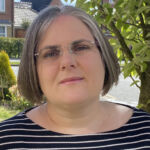 Michelle Banner
Operations Director at ACostE
ACostE: A home for project controls
The integration of core disciplines such as cost management, estimating, planning, scheduling, and risk has assembled a profession in its own right – project controls! However, recent reports have suggested that by 2030, around 200,00 people will be needed for the continued development of projects in the UK offshore energy sector alone. Whilst project controls as a profession has advanced significantly over the last 30 years – culminating in a thriving community that is supported by standards, qualifications, and apprenticeships – it is clear that there is still much to do in the development of individuals and organisations to meet this need.
The ACOSTE is going through a transformative phase to ensure that the project controls profession has a "home" – a technical authority for project controls that represents the professional interests of those with responsibility, at all levels, for the prediction, planning and control of resources and cost for activities. Come and listen to our presentation from Michelle Banner, operations director for ACOSTE, and find out more on how ACOSTE can support you and your organisations.
SPEAKER BIO – Michelle Banner has more than 20 years' experience in infrastructure, nuclear, utilities, and various other industries. She is recognised as a technical expert in her specialism of planning and risk, along with having a substantial background in cost and estimating. Michelle is experienced in delivering EPC, R&D and engineering contracts for infrastructure, utilities, and nuclear projects. She has worked in all aspects of project delivery from bidding through to commissioning and close out. Michelle has been involved in the development of Level 3 and Level 6 Apprenticeship Standards through the ECITB employer-led trailblazer working groups. It is through this involvement that she has developed a passion for developing the next generation of project controllers, whether that be through training, assessing or end point assessment. In support of this, she also enjoys working with organisations in undertaking project controls transformation projects, from setting up PMOs and functions through to the identification, development, and implementation of improvement plans.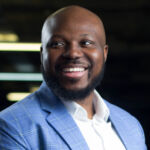 Jonathan Falade
Principal Consultant at Project Consultancy Services PCS
PCS – Your partner for project success
In today's dynamic business landscape, project management is the cornerstone of success. PCS, your trusted partner, is here to revolutionise how you approach project challenges. With more than 15 years of industry leadership, PCS has become synonymous with senior project and programme management excellence. PCS, a seasoned expert with a wealth of experience in blue-chip corporations, leads the charge. Our extensive background in overseeing large enterprise projects and nurturing high-performing teams has set a benchmark in the industry.
At PCS, we do more than just manage projects; we shape careers. Our unrivalled training programs have transformed countless individuals, guiding them from modest beginnings to thriving project management roles while helping our clients save up to 25% on their project staffing costs. But we don't stop there. OJ Solutions, a subsidiary of PCS, is our technology and strategy consulting arm. OJ Solutions delivers large-scale projects that drive innovation and success for our corporate clients. Join us in this presentation as we delve deeper into PCS's core values and our commitment to your project's success. Together, let's embark on a journey toward unparalleled project management excellence.
SPEAKER BIO – Jonathan Falade is an experienced PRINCE2 Qualified and AGILE Project Manager with over fifteen years of a strong background in leading IT infrastructure, relocations, application development and integration, system/cloud migration and SAAS projects for organizations including Lloyds Banking Group, Hitachi Global, Nationwide Building Society, AstraZeneca, Smith & Nephew, United Utilities, PZCussons and Bank of America. Jonathan is part of the leadership and management team at Project Consultancy Services whose aim is to provide efficient and highly trained individuals to organisations through its PmaaS platform. PmaaS is Project Management as a Service which is many steps above the standard recruitment practice as it's created to meet the unique needs of its partners.