Visitors should drive into the Etihad Campus via Gate 3, off Alan Turing Way (A6010) and park in the Orange Car Park.
Car parking is Free of Charge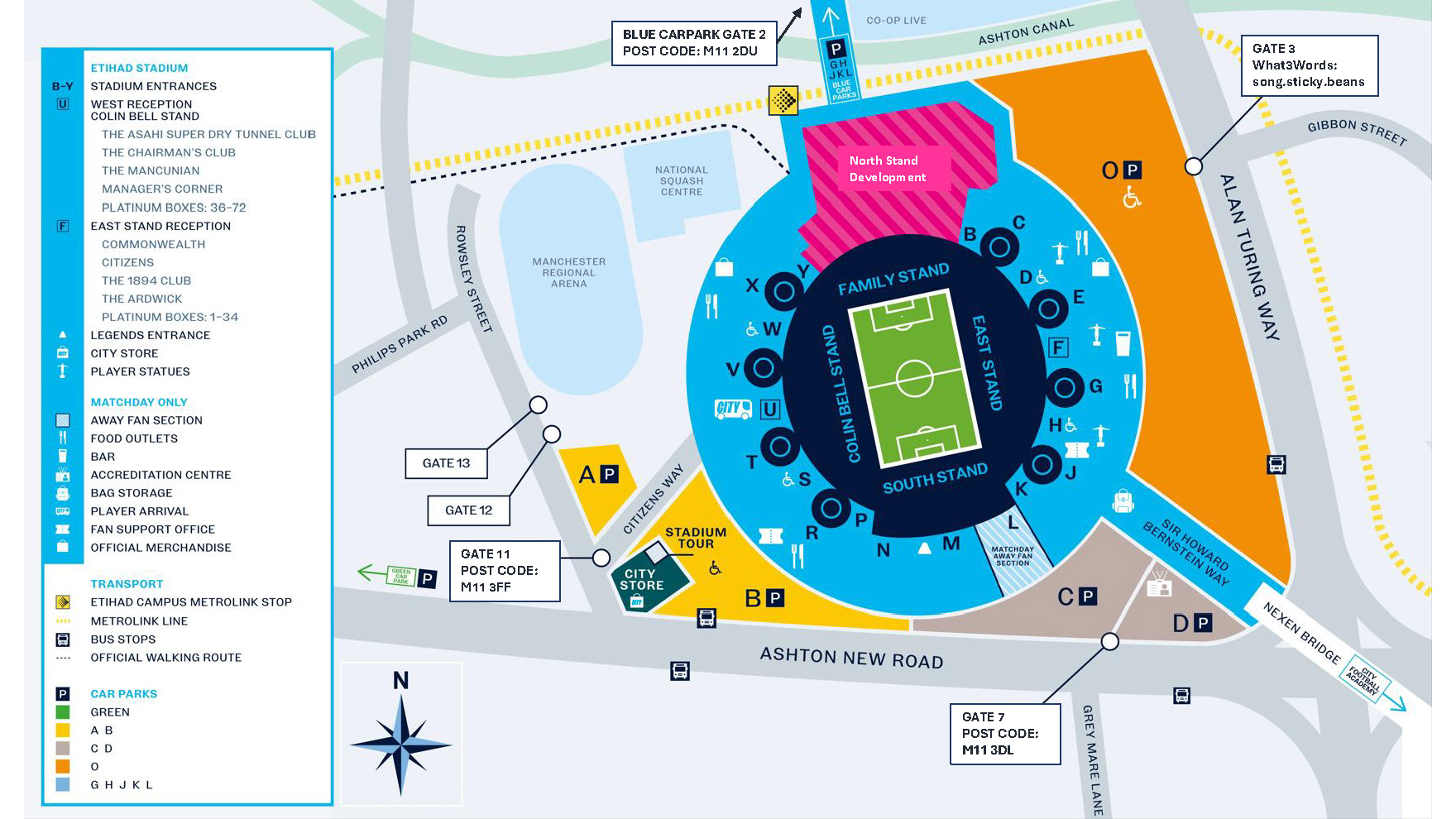 The Metrolink tram system is also a great way of accessing the stadium. Please board the Ashton-Under-Lyne or Etihad Campus routes. The journey takes approximately 8 minutes from Piccadilly Station and then reception is just a short walk from the tram stop. For more details on this, please visit the Metrolink website: www.metrolink.co.uk.
There are bus stops adjacent to the stadium. At the end of the match, shuttle buses will be lined up on Ashton New Road next to the South Stand heading to Manchester city centre. Further information is available at tfgm.com or via Twitter @OfficialTfGM