UNLOCKING THE POTENTIAL OF POWER SKILLS: HOW EFFECTIVE COMMUNICATION DRIVES ORGANISATIONAL CHANGE
In the PMI's Pulse Of The Profession 2023 report, communication came out top of the four power skills. Communication challenges with stakeholders can be amplified with hybrid and virtual working. However, difficult conversations with upset stakeholders and disgruntled customers can't be sidestepped so a structured approach is needed. This session explores tips for effective communication.
SPEAKER BIO – Ranjit is a chartered management consultant with extensive experience spanning Europe, the Middle East and Africa. As founder and director of ChangeQuest, Ranjit works closely with clients to support them in embedding best-practice change and project management approaches that enable efficient delivery and lasting transformational change. She is a popular speaker and author of a number of publications, including: Titanic Lessons in Project Leadership and The Effective Change Manager's Handbook. She is also a faculty member and teaches the change management and stakeholder influencing units of a Master's degree run by the Institute of Internal Communication and Solent University.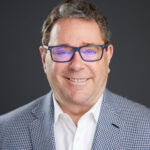 Greg Bailey
Vice President Resource Management at ProSymmetry
IMPROVING STRATEGIC FLOW AND FLEXIBILITY THROUGH EFFECTIVE RESOURCE PLANNING
Adapting strategic delivery at speed requires a real-time understanding of how proposed work will affect talent capacity, financials, interdependencies, and portfolio governance guardrails. This session will review how the SMART™ planning cycle can continuously optimise value delivery flow, adaptability, and talent retention for any hybrid, agile, or waterfall portfolio of work.
SPEAKER BIO – Working with corporate customers, implementing enterprise resource planning, skills management, project portfolio, resource portfolio management, software and strategies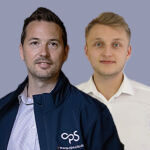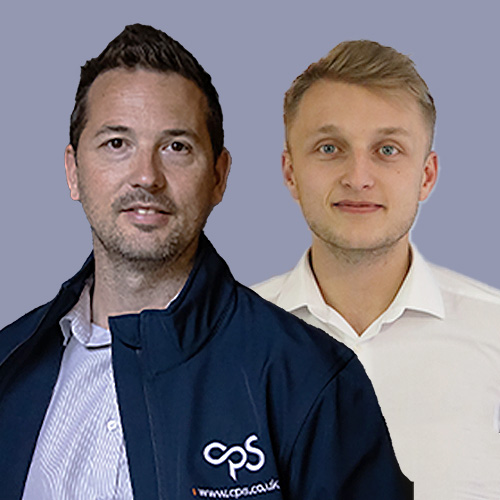 Sam Graber
Professional Services Director at CPS
Sam Whitehouse
Modern Work Management Team Lead at CPS
INTEGRATING PROJECT FOR THE WEB INTO A PMO AND COE TO SUPPORT DECISION MAKING, PRIORITISATION, AND STANDARDISATION
Join CPS to understand how Andrea Williams, Assistant Director of Digital Delivery Strategy and Engagement at BCUHB, integrated Project for the web into their emerging PMO and centre of excellence to implement transparent project standardisation – maximising benefits for patients while prioritising projects. Sam Graber and Sam Whitehouse will highlight BCUHB's need to carefully consider the financial implications of any project and the importance of getting value for money from a corporate perspective.
The use of Project for the web at BCUHB emphasises the significance of identifying which projects should be implemented on a system and the need to prioritise projects based on their potential benefits. The team will explore incorporating benefits into project management software and how it can help maximise the value of a project.  Attendees will come away from the session with a deeper understanding of the importance of transparent and standardised project management practices, as well as practical tools and techniques for maximising project benefits while balancing financial considerations.
SPEAKER BIO – Sam Graber has more than 20 years' experience in the PPM arena, Sam is a seasoned expert in driving digital transformation and change across all verticals. Sam is passionate about supporting customers with their PPM delivery and technology solutions, leveraging their expertise to drive organisation-wide improvements. As the leader of a team of business consultants and solutions specialists, Sam is focused on delivering leading-edge work management solutions that support customers in achieving their goals. Sam ensures that all processes and governance are in place to ensure maximum benefits are realised, making CPS the go-to organisation for businesses looking to take their work management to the next level.
SPEAKER BIO – Sam Whitehouse has more than eight years' experience in project management, helping businesses succeed with Microsoft technologies such as Power Platform, SharePoint, and Project Online. With expertise in both the public and private sectors, Sam is committed to ensuring success from start to finish. From requirements capturing to system implementation and support, Sam is dedicated to delivering projects on time, on budget, and of the highest quality, working to take your business to the next level.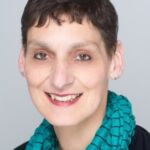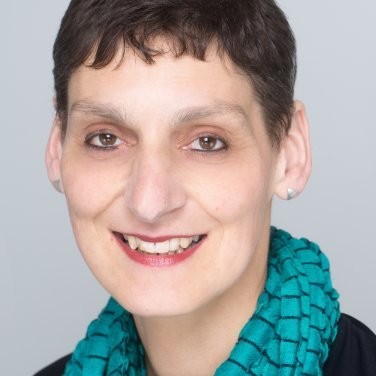 Carole Osterweil
Project Troubleshooter, Executive Coach and Author at Visible Dynamics
NEUROSCIENCE FOR PROJECT SUCCESS
Project success hinges on how we handle 'the people stuff'. Yet most of us can't really explain 'why people behave as they do'. Known for bringing an understanding of how the human brain works to the worlds of project management and business transformation, Carole's on a mission to make the invisible dynamics which get in the way of delivery more visible – so we can do something about them. In this interactive session, she will draw on material from her latest book, Neuroscience for Project Success. You'll come away with a clear understanding of how the human brain works and new insights into you, your projects and your decision-making.
SPEAKER BIO – Author of APM's newest book, Neuroscience for Project Success: why people behave as they do, Carole Osterwell is a project troubleshooter and coach. Her current assignments include building the UK Government's senior change, project, and programme management capability on the Project Leadership Programme at Cranfield University. The subtitle of another of her books, A Leader's Guide to Walking in Fog, sums up her approach, which is informed by her experience as an international project leader, an NHS programme director and 20+ years as an educator and consultant. An accredited executive coach since 2003, Carole holds an MBA and has trained in neuroscience, psychotherapy, and the arts.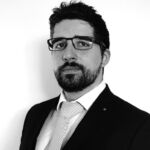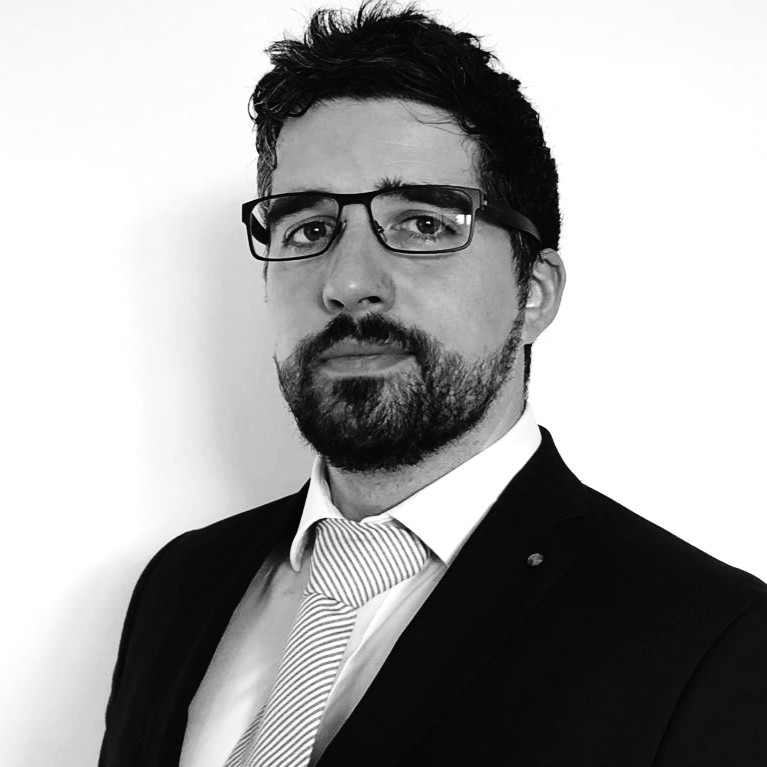 Filipe Passos
Defence Project Controls Lead at Tetra Tech
MANAGING RISK
What is risk management? How can you correctly identify, assess and evaluate risks? What do we do with the schedule and cost when these have been evaluated? How does optimism bias play a big part in this? How do I monitor and control risks as projects develop? What are the benefits of risk management? Answers to all these questions will be covered in the presentation from a risk expert who is both passionate but also keen to upskill those less knowledgeable.
SPEAKER BIO – Filipe is the current communications director of ACostE and the Defence Project Controls Lead for Tetra Tech. He holds both a civil engineering degree and Master's and has held a number of roles across multiple organisations in various project management and project controls positions. Filipe has extensive experience of managing, directing and monitoring both large- and small-scale projects and programmes within a variety of sectors both public and private. He joined Tetra Tech in 2018 with a background in project controls and was employed to improve the processes followed within the defence sector as quality and assurance of the outputs varied from office to office. Following the successful defence sector PCons implementation, Filipe implemented PCons as a capability for all the business units and created a new team/service for their wide range of clients. Internal PCons increased scrutiny and established more robust assurance on projects, providing the right tools and resources to projects at the right time.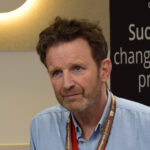 Nick Dobson
Consultant at CITI
THE TRUTH ABOUT BENEFITS REALISATION
Stating benefits for projects and programmes is relatively easy but the biggest challenge is realising them – demonstrating that the benefits stated or claimed are really materialised. To be able to demonstrate benefits realisation, these benefits must be measurable. There's a distinction between financial benefits, which have been described as 'hard' or 'tangible' (measurable) and other benefits, sometimes viewed as 'soft' or 'intangibles' benefits such as customer satisfaction and employee satisfaction. This insightful session presents the CITI categorisation scheme for defining and monitoring all benefits.
SPEAKER BIO – Nick is a highly experienced consultant in project and programme management and the sponsorship of such initiatives. He is very comfortable operating at the highest levels in businesses and government departments, overseeing critical national service and infrastructure, including security agencies, transport infrastructure and power transmission systems. With more than 25 years' experience, Nick has been deeply involved in projects, throughout their lifecycle, as well as discharging operational management functions in a variety of sectors. He has particular expertise in business case development, capability development, benefits management, governance, supporting and developing sponsors and consulting, coaching and training on complex project management.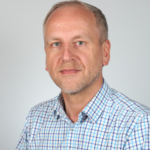 Gero Renker
Founder of Program Framework
THE DOS AND DON'TS OF SUCCESSFUL PPM TOOL IMPLEMENTATION
If your organisation is looking to deploy a Project Portfolio Management tool, or if you've got one deployed that isn't quite delivering on its promise, then this session is for you! With a background of 20 years in the PPM space, Gero will share the essence of Program Framework's experience in implementing PPM solutions for hundreds of organisations across all sectors. Covering the full journey from business case and tool selection to implementation and ongoing adoption, get some real-world pragmatic advice on what you can do right from the start, and what traps to avoid.  Some of the topics we will discuss:
How you can tell that you need a PPM tool

What not to do when you're initiating the implementation project

Real-world advice for successful user adoption

Principles for long-term success
There are many ways of getting it wrong – join this session to increase your chances of getting it right!
SPEAKER BIO – Gero is a co-founder of Program Framework, a consulting firm who transform project organisations with the help of Microsoft Cloud solutions for Project and Portfolio management. Built in the Power Platform, their Power Framework solution delivers advanced PPM capabilities deployed in your Microsoft cloud.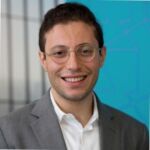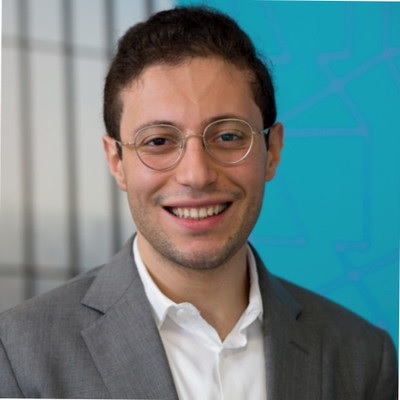 Mohamad Tannir
Project Manager and Product Owner at Counterpart
BETWEEN SHADOW OF THE PAST AND FUTURE: PROJECTS IN CONTEXT
Projects are unique and time-bounded. Unlike day-to-day work they share salient characteristics that make managing them different from managing other business-as-usual kind of work. In this presentation we will be talking around the different theoretical concepts that underpins project management today. From the Four T's (Time, Task, Team, Transition) to complexity and uncertainty, we will address their need for organisations and their common challenges. Further we will discuss the key factors to take into consideration in ensuring the successful delivery and outcomes of such projects.
SPEAKER BIO – Tan joined Counterpart in 2019. His roles include; managing initiatives, product testing, and preparing documentation. He comes from a civil engineering background, having worked in different projects ranging from small ones to large complex multibillion dollars projects. He is currently also a PhD candidate at UCL. His interdisciplinary and academic experience helps him innovate solutions to the business that suit their needs.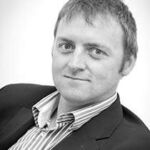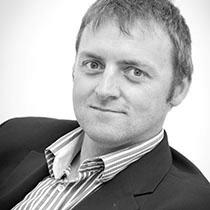 Tony Martin
Managing Director at Comaea
Workforce agility starts with understanding capability
With employee upskilling on the agenda of every organisation, come and hear how some of the largest and smallest organisations are using a structured skills approach to effectively match project manager competence to project risk, through a licence to manage approach. From the UK Government Infrastructure and Projects Authority to the global reach of SNC-Lavalin, both public and private sectors have benefitted from a similar approach.
To enable workforce agility you must first understand the capability of your project manager. So in this session you will hear how we enable more than 30,000 project professionals to manage their skills and provide organisations, and their customers, the assurance that competent project managers are delivering their projects and programmes. The next release of comaea is just around the corner and includes a fantastic new mobile and desktop interface to provide a great user experience and drive up engagement from individuals and managers. High engagement leads to better data, leading to more informed decision making. Join Tony and discuss the next generation skills management solution in the palm of your hand.
SPEAKER BIO – Tony Martin has more than 25 years' experience in the competency development arena, and has delivered large-scale upskilling programmes across the world. From the very first mobile computer classrooms in the late nineties, through to the next generation cloud-based competency management tools, Tony has been a pioneer in new ideas and technologies relating to skills development.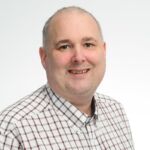 John McIntyre
Founder and CEO at HotPMO
EMBRACING YOUR ADAPTIVE CAREER: REDEFINING SUCCESS IN PROJECT MANAGEMENT
Discover the benefits of embracing an adaptive career in the rapidly evolving project management landscape. Learn how to redefine success by focusing on personal values and unique strengths. Gain practical tips for continuous learning, skill development and building resilience. This engaging talk will feature real-life examples of professionals thriving in their adaptive careers. Join us to unlock your full potential and achieve personal and professional success in project management.
SPEAKER BIO – John is a PMO/delivery leader with more than 20 years' experience in the project and PMO space. He heads up HotPMO, a PMO Consultancy that helps organisations deliver the right things faster.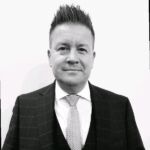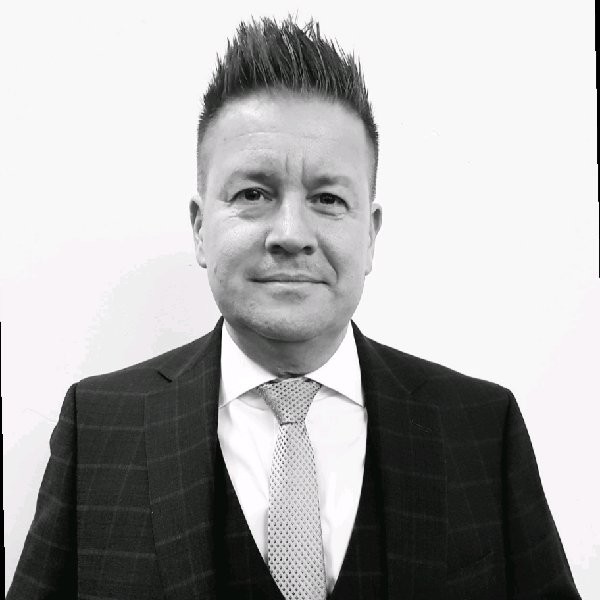 Paul Bradley
Managing Director at SPOCE
GET QUALIFIED: PRINCE2 VS APM PROJECT MANAGEMENT QUALIFICATION
With so many qualifications and approaches in the market, which path should I take? The answer often depends on the organisation you are working for or the industry sector you are in. If you find yourself caught between choosing PRINCE2 and APM then your research will tell you that "PRINCE2 is a process based method and APM is based on a body of knowledge." So, what does that mean exactly?
In this presentation leading project coach Paul Bradley will explain the similarities and the differences between these two project management approaches. He will explain how PRINCE2 has a process-based approach, while APM has a lifecycle approach, and how these can fit together. He'll also explain how topics such as business case, risk management, issue management, quality management, stakeholder engagement, planning and reporting are very similar across all approaches. Paul will be looking at some of the areas not covered in both, such as leadership and teamwork, conflict management, and negotiation.
SPEAKER BIO – Paul Bradley is the managing director of SPOCE, the company that presented the world's first ever PRINCE2 course in 1997 and remains a global leader in project and programme management training. Paul has worked with hundreds of organisations and has trained thousands of people in project, programme and agile management practices for more than 25 years. Paul's enthusiastic and upbeat style sets the standard for his 100+ accredited trainer network team. So come and enjoy this relaxed and informative presentation and leave with a great understanding of what the next step in your project career might be.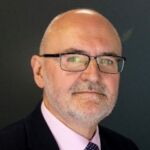 John Edmonds
Senior Architect PPM in Product Management at PeopleCert
THE PRINCE2 PRINCIPLES: THE KEY TO FLEXIBLE PROJECT MANAGEMENT
A principle-centred approach to project management: how the seven PRINCE2 principles create a method for managing projects that is truly flexible, adaptable, and tailorable. PeopleCert's Senior PPM Architect, John Edmonds, will explore how the well-proven principles of PRINCE2 enable the method to be applied to any project, regardless of the purpose, scale, type, organization, geography, or culture.
SPEAKER BIO – John Edmonds, PPM Portfolio Development Manager at PeopleCert is Responsible for the oversight of the entire PPM portfolio, ensuring it is constantly developing to meet end user needs and market demand. That portfolio includes PRINCE2®, PRINCE® Agile, MSP®, M_o_R®, MoP®, P3O®, MoV® and the assessment framework P3M3®. John has extensive and varied experience in management, particularly change, programme and project management. This has included roles in education and training as well as providing a range of positive solutions to people and business development issues.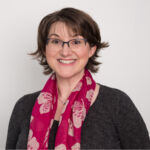 Elizabeth Harrin
Director at Rebel's Guide to PM
THE THREE CRITICAL SKILLS YOU NEED TO MANAGE MULTIPLE PROJECTS
Sharing the skills you need to get your To Do list under control so you can spend less time juggling and more time moving your projects forward. Including the five things that make managing multiple projects different to just leading one project, methods for managing your time across multiple projects; the best way to sequence your projects; and the one thing that's killing your comms and what to do about it.
SPEAKER BIO – Elizabeth Harrin provides training, education and mentorship to project managers through her award-winning website, A Girl's Guide to Project Management. She has over 20 years' experience managing large IT and business change projects in financial services and healthcare.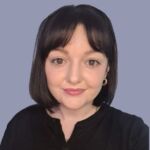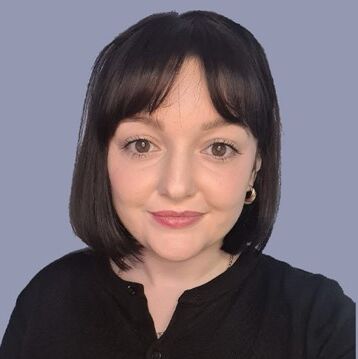 Kat Beedim
Employee Experience and Collaboration Architect at Microsoft MVP
DELIVERING OBJECTIVES WITH VIVA GOALS AND PROJECT FOR THE WEB
Join Kat Beedim as she explores the seamless integration of Microsoft's Viva Goals with Project for the Web to drive objective alignment and strategy execution.  She will highlight the importance of aligning organisational goals and individual objectives with the project plan to ensure successful project delivery, delving into how Viva Goals enables effective goal-setting and progress tracking, while Project for the Web provides a flexible and agile project management platform. The seamless integration of Viva Goals and Project for the Web helps organisations follow the golden thread from operational project delivery to strategic objective tracking.
SPEAKER BIO – Kat Beedim is a Microsoft 365 MVP specialising in collaboration products such as Teams and Viva. When she's not working, Kat enjoys sharing her knowledge as a frequent conference speaker and blogger on all things Microsoft 365. She also creates short how-to videos on her TikTok page and co-hosts the Cloud Conversations Community Podcast. As an advocate for women in tech, Kat is dedicated to promoting diversity and inclusion in the industry.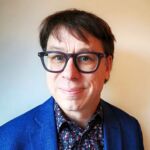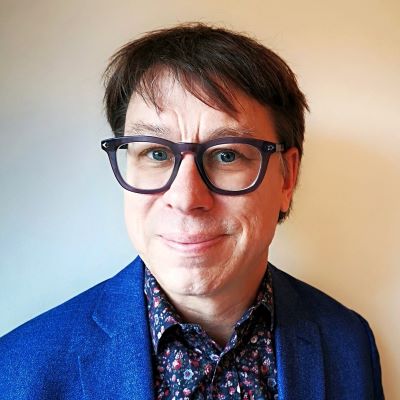 Veijo Hytti
CEO at Keto Software
FIRST YOU TOOK YOUR DATA TO THE CLOUD, NOW GET RID OF YOUR LEGACY SYSTEMS
Once upon a time, organisations moved their data from local systems to the cloud. Now is the time for organisations to get rid of their older legacy systems to move to a modern no-code platform. In this presentation, Veijo Hytti, CEO of Keto Software, will explain about how and why organisations are now moving out of old outdated legacy tools and into modern no-code platforms. Older legacy systems typically are either broad but shallow, or are so complicated and difficult to use that the only time people actually use them is in a rush at the end of the month before reporting. Modern no-code solutions offer a new way, combining all the functionality you demand with flexibility and scalability to be easily updated as the needs of your organisation change over time.
SPEAKER BIO – Veijo Hytti is a visionary leader with a long track record. He has experience in various marketing and management positions in renowned advertising agencies and also as an investor in several companies. Veijo has an exceptionally diverse understanding and expertise in brands, innovation and new development ideas. Veijo has been part of the Keto Software story since 2015, steering the company towards growth and internationalisation. Veijo is optimistic about the future. He is interested in innovation, digitalisation, human behaviour, new business models and good food. Veijo feels lucky to have worked in great companies with really talented people. Working with others to find and implement feasible solutions is one of the most rewarding things about working life for him.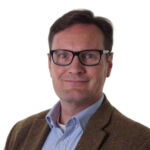 Stuart Easton
CEO & Co-Founder at TransparentChoice
EXECUTIVES ARE PEOPLE TOO: WHAT EXECS WANT FROM PMOS
Executives are frustrated. They just want to have their strategy executed.  PMOs are frustrated. "The business" keeps changing its mind about what it wants, doesn't understand project management and doesn't turn up to governance meetings. Generally, frustration stems from unmet needs on both sides. In this session, we'll explore those needs and will put forward actionable recommendations that will help transform your relationship with executive stakeholders.
SPEAKER BIO – As the CEO and co-founder of TransparentChoice, Stuart Easton is a speaker and blogger on all things project prioritisation and portfolio governance. He is a guest lecturer at the University of Oxford and USC. He helps PMOs deliver strategic value and improve project success rates through his masterclasses.  TransparentChoice is a provider of SaaS, a AHP decision-support platform to companies looking to revolutionise how they manage their portfolio of projects. The software helps PMO leaders and executives at top-tier organisations make high impact decisions faster using decision science techniques, a trend that can only accelerate as we harness the power of AI to help improve strategy execution and project portfolio governance.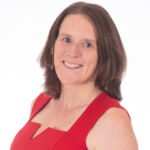 Helen Winter
Management Consultant and CEO at Business Bullet
WITH THE PACE OF TRANSFORMATION ACCELERATING MUCH FASTER TODAY COMPARED TO THE LAST DECADE – HOW DOES THE TARGET OPERATING MODEL ADAPT?
External factors and the fast pace of technology mean organisations must adapt their strategy to continue to add value. Any significant change means the operating model needs to align. This presentation will cover factors that influence a target operating model and techniques companies can adopt to keep up with the pace of change.
SPEAKER BIO – Helen Winter is a Management Consultant and CEO of Business Bullet with a mission to help organisations implement large complex change. Helen has worked in change management for over 20 years having worked as an business analyst, project manager, programme director and management consultant. She advises on defining and planning complex portfolios, execution and implementation; embedding change and benefits realisation. Helen is also a global author with publisher Kogan Page, where her best-selling book "The Business Analysis Handbook" was a finalist for 2 major industry awards.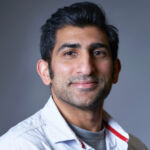 Ket Patel
Collaborations Lead at Change Management Institute
NEXT GENERATION CHANGE MANAGEMENT
For a long time change management has been seen by organisations as nice-to-have and heavily process focused. However, in recent years there has been a wider awareness of the benefits for tackling large-scale and business-critical changes. A new set of skills are emerging that practitioners will need to develop to truly adapt to and support organisations. The Change Management Institute has been looking at the trends and observations that have emerged as a result of the pandemic. The Institute has been working with practitioners to understand what these findings mean for the skills we will need to develop to be ready to support organisations. This session will see some of the findings from market research regarding change management evolution. The researchers will also share areas for practitioners to consider in their own development in readiness for the future of change delivery.
SPEAKER BIO – Ket is a Change Management Institute Accredited Change Manager Master practitioner. He has more than 20 years' of hands-on experience leading change and transformation within financial services, technology services and consulting industries. Ket is also UK Collaborations Lead for the Change Management Institute – a professional body dedicated to establishing and promoting best practice in the delivery of change. In his role he works to build relationships with industry bodies and academia, raising awareness of the Institute and promoting good practice in order to progress adoption of change practices.