Sponsors
Supported By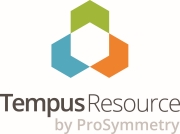 Project Challenge Expo 2022 welcomes our Lead Sponsor, Prosymmetry – the global specialists in resource management and the experts behind resource management technology, Tempus Resource™. Used by companies worldwide, including Fortune 500 companies managing tens of thousands of interdependent resources, Tempus Resource™ is a purpose-built resource forecasting and capacity planning platform that incorporates end-to-end resource management capabilities including skills-management, what if simulation, resource request workflows, supply-demand analytics, integrated reporting, timesheeting and flexible planning and bulk-forecasting interfaces.
Tempus is consistently included in a wide range of research reports centered on strategy execution, project portfolio management and resource management. ProSymmetry have been named as an "Emerging Technology Vendor" and "Cool Vendor" in the PPM space by Gartner Research. Tempus Resource is regarded as the "Resource Management Solution Accessible to the Masses" and is loved by clients as shown by 94% Gartner Peer Review rating and 91% willingness to recommend rating.
Planisware offers solutions for effective and successful project portfolio management, giving you the power to manage your full project lifecycle from a single source of truth. From ideation, collaboration, scheduling and budget management, right through to intuitive reporting and dashboards, our software is designed to enable confident decision-making with data-driven insights, ensuring you have visibility of where your resource priorities lie, and how they can be managed.
For more than 20 years, Planisware has been helping our customers to achieve strategic and innovative excellence, make informed business decisions and increase portfolio value. Recognised globally as a market leader by Gartner and Forrester, today over 500 companies worldwide trust in Planisware products to improve the management and delivery of their projects, resources and portfolios.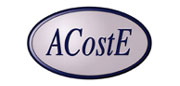 The ACostE is the home of Project Control Professionals and provides a range of internationally recognised qualifications, including CEng, CCE and NVQs
Our strong UK Regional and International programme will keep you in touch with fellow professionals. Gain technical support in all key Project Control functions, including estimating, cost control, planning, commercial activities, QS, risk management and many others.
The Association for Project Management is fast growing and committed to an energetic programme of activities to help Project Managers and others involved or interested in Project Management to progress their professional careers and to further develop professionalism in Project Management.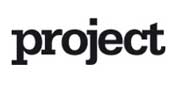 Project journal is published on a quarterly basis and is issued to all members of The Association for Project Management. It contains news, articles, and topical discussion relating to project management issues and the project management industry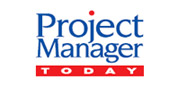 Project Manager Today (PMT) is the UK's leading, longest established, independent project management magazine. Since it was started in 1989 – by project managers for project managers – it has been reviewing and commentating on the project management scene.