Project Management Salaries, Psychology and Talent – New Sessions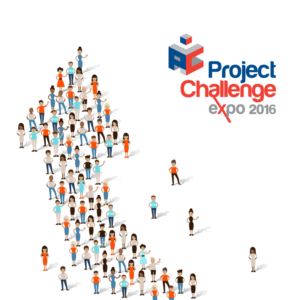 Further sessions have just been announced for this Autumn's Project Challenge which takes place at London Olympia.  Project Challenge is free to attend, sessions are on a first come, first served basis.
Register today to be kept informed of the latest sessions and start planning your day at Project Challenge.
What am I worth? The APM Salary and Market Trends Survey 2016
Vince Hines, Managing Director, Wellingtone Project Management
The Association for Project Management (APM) and recruitment experts Wellingtone Project Management recently published the APM Salary and Market Trends Survey 2016. Nearly 5,000 project management professionals participated making it the UK's largest project management salary study to date.
Wellingtone Project Management bring over 15 years of best practice recruitment expertise to complement the APM's commitment to providing knowledge, standards and guidance to our industry. Vince Hines, Managing Director, Wellingtone Project Management will present the findings of this research, including salaries, contract rates and market confidence. This presentation lifts the lid on project management recruitment, pay rates, and what to consider when moving from permanent to contract work or vice versa.
Applying Psychology to Enhance Project Management
James Barr, Senior Consultant, Self-insight Ltd.
This session presents a brief overview of where knowledge of psychology can benefit the project manager at various points in the life-cycle (e.g. selecting staff, leading and motivating a team, influencing stakeholders, resilience, innovation etc).
James encourages taking an evidence-based approach and giving critical consideration to models and solutions before adopting them. He then focuses on providing a basic understanding of underlying cognitive and neuroscience processes which can help project managers become more self-aware and effective in problem solving, decision making and approach to risk.
Building a Learning Organisation: How Better Talent Management Increases Project Delivery Success and Reduces Risk
Ruth Phillips, Head of Service Delivery, FGI Training & Consultancy
People deliver projects; not processes, technologies or tools. It's no coincidence that those organisations that recognise and invest in the development of their people report more successful project delivery performance. However, many organisations still lack an enterprise-wide approach to knowledge management and talent development, particularly related to project management.
This session looks at strategies for improving and sustaining individuals' project management skills and competencies and how to create an organisation-wide culture of sharing and learning lessons to drive project success and reduce the risk of failure.
For more sessions, see Project Challenge Keynote: The CEO Survey – the View from Above – Individual and Organisational Challenges