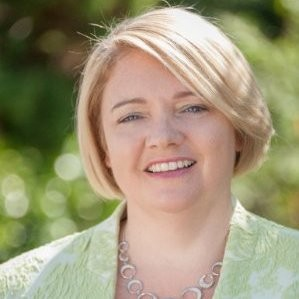 Melanie Franklin
Founder, Continuous Change Community and Director
Agile Change Management Limited
GETTING BUY-IN FOR YOUR PROJECT AND CHANGE IDEAS
Whatever project you are involved in, your success relies on your ability to generate interest, enthusiasm and participation from people who are already busy with their own work. So how can you become a world leading persuader?
Melanie will deliver a whistle-stop tour through a range of "neuro-hacks" using how the brain prefers to work to help you generate the engagement of all your stakeholders, and ensure they willingly collaborate with you. She will give you a chance to practice a couple of them, and get you to think how you could apply them with your stakeholders.
Melanie will share practical ideas, and she has written a quick guide to influencing and persuading techniques that will be available to everyone at her presentation. She will also be available throughout the day for 20 minute one to one surgery sessions, so if you want one of these sought after spots, email her at melanie@agilechangemanagement.co.uk with a brief description of your challenge/idea you want to discuss.
SPEAKER BIO
Melanie helps make change a reality, by supporting staff at all levels through the transition from existing structures and processes to new ways of working. She understands the psychology and neuroscience of change, and applies this learning to creating safe, no blame spaces where people can express their shock and anger about change, and explore its impact on their day to day work, their relationships with colleagues and their long term career plans.
Melanie is highly qualified and very experienced, using the experience of many change initiatives to build her understanding of the emotions triggered by change, that she uses to create help and guidance for all those impacted. She is a Chartered Management Consultant, Chief Examiner for the Agile Change Agent certification, was Co-Lead of the Change Management Institute UK and now founder of the Continuous Change Community. Respected author of many text books and articles on project, programme, portfolio and change management.
Previous roles include CEO of a consulting and training organisation, Director of Global Transformation Programmes, Global Head of Business Continuity and Crisis Management and Head of Project and Programme Management.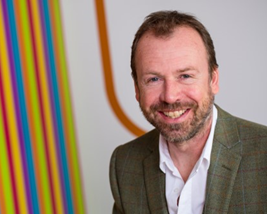 Ivan Lloyd
CEO, Edison 365
How can the PMO deliver better outcomes for the business?
It's no secret that the remit of the PMO is growing. Time, quality, and cost are no longer the only elements that the PMO needs to grasp. For projects to be successful, they must align with the business strategy and bring measurable benefits to the organization. It is time for the PMO to expand its reach into the world of strategy definition and innovation and finally adopt a successful approach to benefit realization.
Join Ivan, CEO at edison365, as he offers insights into how PMO teams are perfectly placed to evolve and become true strategic enablers. He'll also dive into how you can close the gap between your PMO and Innovation teams.
SPEAKER BIO
Ivan is the CEO at edison365 and a respected expert in innovation delivery, project management excellence and business case development. He helps edison365's clients drive innovation into their core business processes and delivers projects that provide transformative value to their organization.
Gero Renker
Director, Program Framework
Power Up Your Projects with Microsoft Cloud
If your organisation has deployed Microsoft Cloud, then you have the opportunity to apply the amazing capabilities of the Microsoft platform to transform Project Portfolio Management.
This presentation will illustrate how it can be done: Using a variety of feature demos we will show how services such as Power Apps and Power BI in combination with work management tools such as Teams and Project can be applied to transform your world of projects.
Topics we will cover include:
Qualities of the Microsoft's Power Platform that no 3rd party PPM tool can offer
What working in Microsoft Teams can look like for projects
Various integration and automation examples
How people could use a variety of tools and methodologies, but still feed data into central dashboards
How you can get going with minimal investment
If you are caught up with disconnected spreadsheets or 3rd party PPM tools that don't integrate, then this session is for you – learn how to do more with the Microsoft platform you already own.
SPEAKER BIO
Gero is a co-founder of Program Framework, a consulting firm who transform project organisations with the help of Microsoft Cloud solutions for Project and Portfolio management.
Built in the Power Platform, their Power Framework solution delivers advanced PPM capabilities deployed in your Microsoft cloud.
Find out more at www.powerframework.com.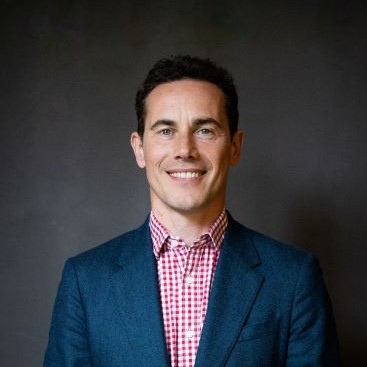 Christopher Pond
Commercial Director, CPS
Supporting Project Success with Microsoft 365
Microsoft provides tools that help individuals, teams and organisations deliver work, projects, and programmes. Information in a single repository enables insight and visibility across your portfolio of work.
Whether you are planning, managing, and delivering projects or taking a strategic top-down approach, Microsoft has tools to support your ways of working.
I am going to show how you can benefit from process supporting technologies that can save time and differentiate your organisation from the competition. Leveraging your investment in Microsoft 365, reducing costs and the need for 3rd party applications.
Microsoft Project for the web + Power Platform + Power BI + Viva Goals.
And while technology can help you, I will also discuss the journey you need to consider, whether you're at the start or have already begun.
SPEAKER BIO
Christopher has 25 years of experience in Project Portfolio Management. Experiences range from advisory services to deployment and training. He now focuses on delivering CPS' objectives to help customers of all sizes innovate and transform their business.
Stuart Easton
Founder and CEO, Transparent Choice
Holy Smoke. Did you know, there are Superheroes in the PMO?
Make the PMO your organization's superheroes by unlocking the power of Effective Prioritization:
Align projects with strategy, something 61% of company's struggle with
Boost project success rates by over 50%
Eliminate the 20% of your portfolio that is waste
Stop over-loading with Too Many Projects by making "No" a positive
Make Value Delivery your core governance KPI
In this fun and interactive session, we will show you how to battle your nemeses – Corporate Politics & The Magic Spreadsheet – by unleashing the powers of Decision Science & Collaboration.
SPEAKER BIO
Stuart Easton is the founder and CEO of TransparentChoice. He is on a mission to help PMOs deliver successful projects. A guest lecturer on project prioritization at the University of Oxford, Stuart also speaks at various PMO conferences and events. His talks usually focus on how PMOs can deliver strategic value, identify waste and eliminate pet projects.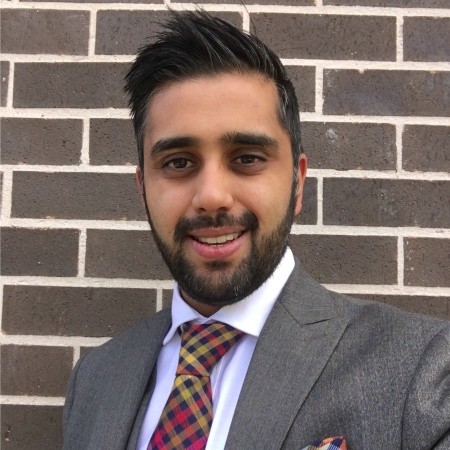 Niraj Mistry
Director of Client Services, The Anywhere Company
Going Agile helped my business… and messed it up at the same time.
10 years on and the results are in – Agile is here to stay. However, it's clear it has not worked for every situation. In this talk, Niraj will explore the challenges that so many organisations struggle with in their transition to Agile. He will show you the strategies and techniques you can implement today to transform your business into a digitally led powerhouse.
SPEAKER BIO
Niraj Mistry is Director of Client Services at The Anywhere Company. For the last 14 years, he has been helping organisations achieve exceptional project outcomes. Some of the UK's largest companies are using Niraj's approach to deliver business changes that are highly effective and long lasting. His passion for technology and simplicity has helped The Anywhere Company turn customer relationships into strong partnerships.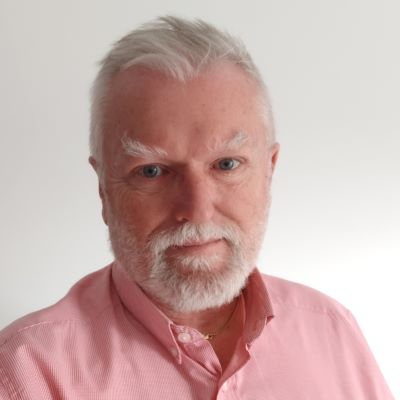 John Greenwood
Risk Management Associate, AECOM
Risk Management: More than Just a Risk Register
Risk management is becoming ever more important in the preparation, planning, and delivery of programs and projects, as clients demand greater certainty (or an understanding of the uncertainty) of delivery times and costs.
Tools and techniques used for risk management have progressed over the last decade or so, moving the practice of risk management on from the probability/impact diagrams of old, with the availability of cheap computing power capable of performing sophisticated analyses of delivery plans.
John will outline the three main objectives of risk management, and provide an overview of how the risk management processes support delivery of these objectives, and discuss their integration with the wider project controls disciplines.
SPEAKER BIO
John Greenwood is a Risk Management Associate at AECOM. He has just completed setting up the structure and capability for enterprise-wide risk management on a significant overseas project, and continues to support risk management at project and program levels in the UK.
His approach to risk management is informed by his previous experience in delivering projects and programs, and in running recovery interventions in challenged business.
His strong preference for using measurable, defensible, quantitative techniques will become apparent from his presentation.