Delivered by leading trainers, coaches and professional development specialists this Zone will focus on the various opportunities and training initiatives available to PM professionals to enable them to advance their careers.
All attendees are eligible to attend these FREE presentation sessions which will be delivered from open zones within the exhibition hall.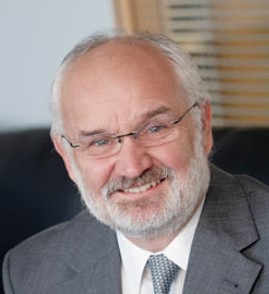 Adrian Dooley
Lead Author of the Praxis Framework
Overcoming the barriers to effective implementation of good practice
There is a wealth of information available that explains good practices that increase the chances of project and programme success. However, too many projects fail to live up to expectations. Evidence suggests that organisations find it difficult to implement this good practice to good effect.
In this presentation we will examine the barriers to effective implementation of tried and tested methods and techniques, and discuss ways of overcoming them to increase the effectiveness and efficiency of organisational project and programme management.
Speaker Bio
Adrian Dooley has had a 44 year career in project management. He has served on the Council of the APM and is a non-executive Director of APMG-International. He was a founder of the first independent project management magazine and ran a training and consultancy company for 25 years. Adrian has consulted with many of the UK's largest companies and gained an insight into the barriers that stop organisations implementing good practice. He is now the lead author of the Praxis Framework that seeks to break down those barriers and make a real difference to project delivery worldwide.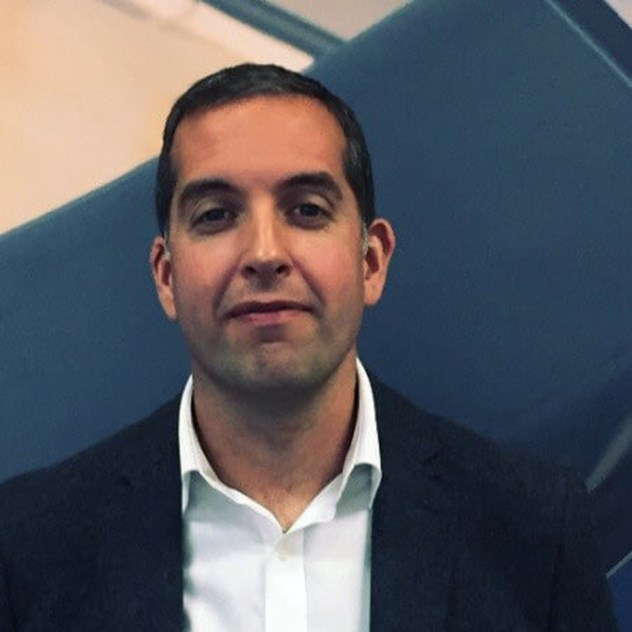 Dr Ian Clarkson
Practice Director – PPM, QA Ltd
Project Sponsor: What's in a name?
"What's in a name? That which we call a rose by any other name would smell as sweet" (William Shakespeare).
Whether you call the role a Sponsor, or an Executive, or a SRO (Ian has heard all three terms used interchangeably), the name does not affect what the role really should be. Drawing on his experience of working with many different organisations on developing the Sponsorship profession, Ian will take you through the key knowledge, skills and behaviours Sponsors really need to perform the role effectively.
Speaker Bio
Ian is a highly experienced consultant, author, trainer and speaker with over 20 years' experience in project management, and programme management (PPM), organisational change and learning – working with organisations in all sectors.
Ian was an author of the APM Body of Knowledge (BoK) 6, a member of the Reference Group for PRINCE2 6th Edition, and a member of the Global Review Group for MSP 5th Edition. Ian was on the technical advisory board for the development of the Level 4 Apprenticeship in Project Management, and also for the update to the APM suite of certifications. Ian is a regular contributor for Project Manager Today Magazine, and APM and PeopleCert blogs, and the APM Projecting the Future initiative. Ian has published over 100 articles, blog, papers on project management.
Ian is passionate about helping organisations improve PPM delivery, and encouraging the next generation of PPM professionals. When he's not helping organisations transform Ian reads the latest articles and research on the topic. Maybe he should just get out more instead!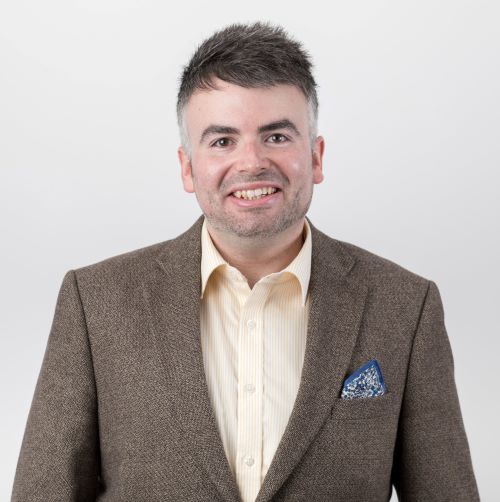 Daniel Nicholls
Research Manager, Association for Project Management
Exploring Artificial intelligence in Project Management
Artificial Intelligence (AI) has potential to become a significant tool for project professionals when delivering projects, but what impact does it really have? This year, APM have launched not one, but two new complementary reports which explore the topic of AI in project management. Our session will provide insights on the benefits and limitations of AI for the project professional and will take a look at 'defensible' factors that cannot be fully replicated or substituted such as the principles and values of human project managers as revealed in our 'Can AI learn to be a project professional?' research, led by the University of Manchester. The session will also highlight how AI can support project planning and can enhance decision-making and problem-solving by exploring the findings from 'AI in project management', led by Southampton University.
Speaker Bio
Daniel Nicholls manages APM's research programme, which aims to advance the art, science, theory and practice and project management. This includes commissioning and developing research studies, having oversight of APM's Research Fund, research promotion and dissemination, building relationships with academic stakeholders and leading on research impact. Prior to working for APM, Daniel previously worked as a project practitioner leading projects for the University of Bedfordshire, the Quality Assurance Agency (QAA) and GFirst – Gloucestershire's Local Enterprise Partnership (LEP).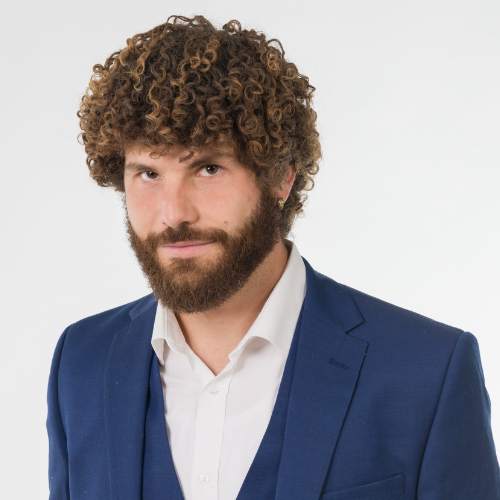 Fabian Valente
Project Management Consultant, MatchWare
Mind Map your WBS to Project Success
This presentation will focus on how you can utilise mind mapping technology and techniques. Fabien will discuss the benefits of Mind Map theory and why it is useful in communication and planning.
Mind mapping is an effective method to use in requirements gathering sessions and the construction of the WBS (work breakdown structure). When mind mapping is coupled with technology it simplifies the process and enhances communication.
Mind mapping has traditionally been presented as a tool for planning and organisation, an effective way to develop, organise, and present multiple facets of the project plan. Primarily used for the construction of the WBS, advanced uses of this technique also simplify the complex process of communicating the project plan.
Fabien will explain the mind mapping theory and how that theory can be applied to business analysts and project managers. He will also demonstrate best practice techniques in mind mapping and how it relates to technology.
Speaker Bio
In his role as project management consultant for the company Matchware, Fabian Valente has been working for years to help project managers improve their project management with software tools.
As a Prince 2® certified project manager and regular speaker for the GPM in Germany he shows how the synthesis of MindMapping and Software facilitates the project management process. Implementing his methods into the project managers toolbox creating a seamless process from project inception, through planning and controlling.
His hands on approach during his talks transforms PM theory into an easy to apply method for all kinds of project managers.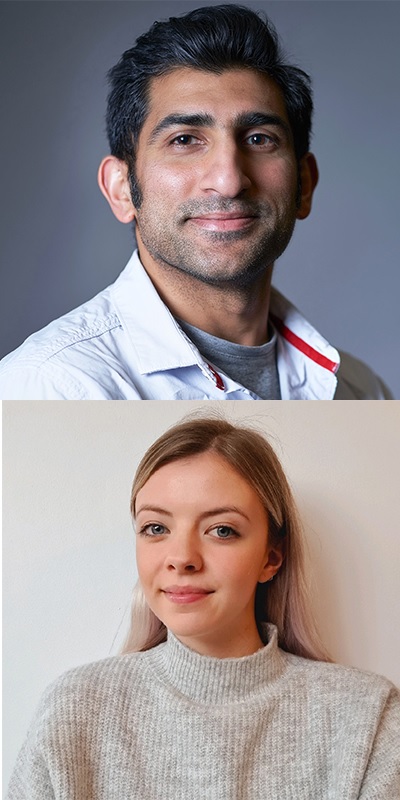 Ketan Patel and Olivia Chalmers
Change Management Institute
Embracing conflict – Why leaving the "elephant in the room" can be so damaging to change initiatives
Ever been in a meeting where a key decision needs to be made and despite reservations around the room everyone just agrees with the boss!
It's more common a situation than you think and sadly it is the result of our fear and discomfort with our ability to handle confrontation.
In this session we will look at some of the outcomes when disagreement and dialogue are avoided. How that plays into change which doesn't deliver value, often is stifled, protracted and at risk of failure. And what steps we can take to become more comfortable with points of potential friction between individuals and teams so that we can deliver change which is better supported, carries less risk and has a higher likelihood of being delivered and sustained.
Speaker Bios
Ketan Patel
Ket is a Change Management Institute Accredited Change Manager Master practitioner. He has over 20 years of hands-on experience leading change and transformation within Financial Services, Technology Services and Consulting industries. Ket has a passion for taking lessons identified from projects, industry and personal experience and helping others find ways to apply them to help ensure change benefits are realised, change resistance is minimised and change is adopted and sustained by focusing on the health and wellbeing of all those impacted by change.
Ket is UK Collaborations Lead for the Change Management Institute – a professional body dedicated to establishing and promoting best practice in the delivery of change. In his role he works to build relationships with industry bodies and academia, raising awareness of the Institute and promoting good practice in order to progress adoption of change practices. His other area of interest is social media and facilitating discussion that help the profession to challenge their beliefs and understanding to deliver the best outcomes for those impacted by change.
Olivia Chalmers
Olivia is a qualified Green Belt Lean Six Sigma Practitioner and hands-on APMPMQ Project Manager with skills and experience in identifying improvements and implementing changes in a structured, sustainable and output-driven way. She is an energetic facilitator of Change, specialising in Process Improvement and Change Management with experience within Finance, Procurement, HR and Engineering / Operational teams.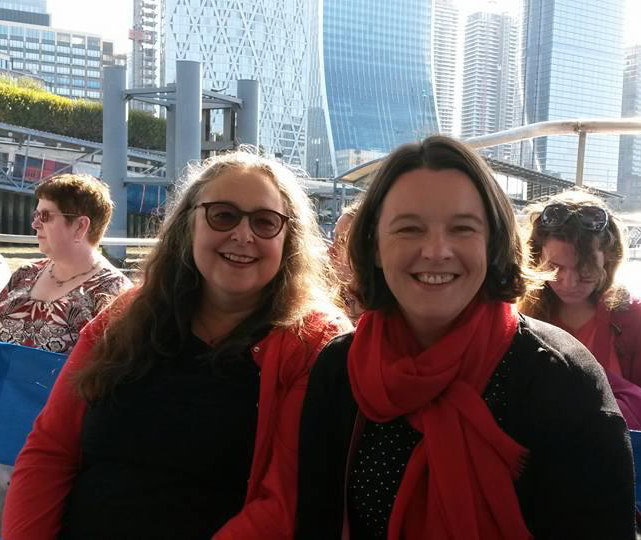 Eileen Roden and Lindsay Scott
House of PMO
Solving PMO Challenges with PMO Leadership
There are many challenges that today's PMOs in organisations face – adopting multiple delivery frameworks such as Agile and DevOps; embedding good practice that gets real results such as resource management, benefits management and risk; supporting the improvement to delivery capability through an increase in maturity and development. There is the ongoing debate about how the PMO really impacts the success rates of portfolios, programmes and projects, the 'adding value' conversation. Each challenge, to have every chance of being overcome, relies on a strong, knowledgeable and skilled team, working together, and moving in the right direction.
Each team needs someone to provide that direction, the vision of how and what that PMO will be.
In this session, Eileen and Lindsay from the House of PMO give insights into PMO Leadership and share the latest Inside PMO Report focused on what leaders in PMO do to meet the challenges of their organisations today.
Speaker Bios
Eileen Roden
Eileen works with Boards, Executives, Sponsors, Project Managers, Project Teams and PMOs to improve their programme and project delivery capability. Her approach ensures that a pragmatic approach is taken to programme and project delivery, grounded in research and best practice, tailored to suit the culture and maturity of the organisation. She works across a wide range of industry sectors including transport, defence, financial services, pharmaceuticals, defence, utilities and the public sector.
Eileen has 15 years practitioner experience in a variety of project management roles (predominantly PMO management) along with IT and functional HR roles, with a variety of UK, EMEA and global responsibilities. Her practical experience is supported by both academic and professional certifications including a Masters in Applied Project Management (with distinction), AIPMO-E, PRINCE2®, MSP®, MoP®, Managing Benefits®, Better Business Cases®, Programme and Project Sponsorship®.  She is now a Consulting Director of PMO Learning and co-founder of the House of PMO.
She is the author of P3O® Best Management Practice and lead author of the PMO Competency Framework, co-author of Knowledge Management in a Project Environment, along with contribution to many APM publications.  She is a frequent conference speaker throughout UK and Europe.
Lindsay Scott
Lindsay has worked in and around project management and PMO for 20 years and is a Director at PMO Learning; Co-Founder of the House of PMO. She's also a Director at Arras People, the project management recruitment specialists.
Lindsay is also the co-author of the PMO Competency Framework, editor of the Handbook of People in Project Management and PMI's careers columnist in PM Network magazine. She speaks regularly on project management and PMO careers topics – and provides 1-2-1 coaching.