Visit this Zone to hear about real world examples of project implementation and insights from leading project management experts. Six sessions are scheduled in total and further details will be announced very shortly. All attendees are eligible to attend these FREE presentation sessions which will be delivered from open zones within the exhibition hall.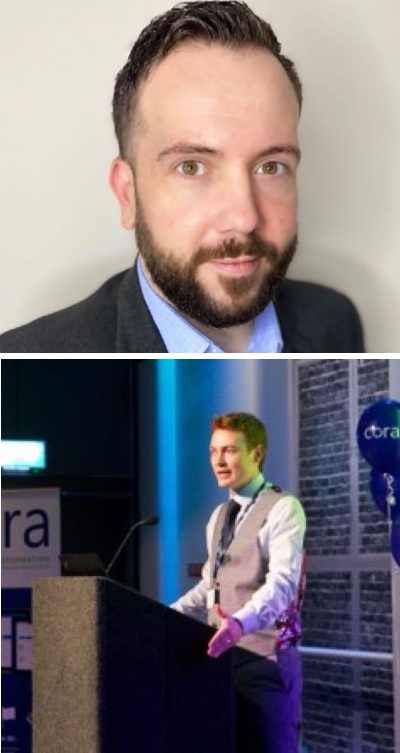 Combining PPM with SPM for end-to-end visibility
With the triple threat of supply chain disruption, global inflation and political instability, it's more important than ever for enterprise organizations to know exactly where they are. When your supply chain is disrupted, and unfortunately, it's 'when' rather than 'if', and parts or materials end up being delayed, all sorts of knock-on effects can mount and multiply.
Your costs go up, the project is delayed, and you get paid late. So, your working capital is depleted, and the figures you can use for forecasting and planning go down. So, your accounts suffer, because revenue recognition is deferred, and your ability to compete and plan for new business is hampered.
So more and more, businesses are relying on sophisticated software to centralize all their data and integrate the different processes they use. But it's not enough to focus exclusively on the granular visibility you have to have into each individual project. You also need that 30,000-foot, bird's-eye view into your portfolio. And to have the ability to experiment with scenario modelling, to better understand how best to deploy your resources and manage your capacity.
Chris Henson and Tom Davies, from Cora Systems, will explain the importance of being able to view your business through both a PPM and a SPM lens. So that whatever happens across your supply chain, you'll be able to react promptly, and will already have prepared for it.
Speaker Bios
Chris Henson, Head of Customer Success Representatives, Cora Systems
Chris is the Head of Customer Success Representatives for Cora with over 10 years' experience in Account Management, for both Enterprise and SME clients, across IT implementations, Managed Service, Transformation Projects and Software Implementations. A valuable team leader and a consistent customer advocate for Cora, Chris takes great satisfaction in building long term relationships which foster trust and ensure customer satisfaction.
Tom Davies, Senior Solutions Consultant, Cora Systems
Tom is Cora's Senior Solutions Consultant with over 8 years' experience engaging with clients across various geographies and industries, including: M&E, Healthcare, Pharma and Public Authorities. Tom works with organisations to understand key industry and organisation-specific issues, and present viable solutions to senior and executive members. Tom is a member of the British Computing Society (BCS, The Chartered Institute for IT), has qualifications in PRINCE2, ITIL and has completed the Leading Strategic Projects Programme provided by Saïd Business School & University of Oxford.

Birmingham City Council improves services by managing a transparent project pipeline through visualisation and reliable data solutions
Birmingham City Council with CPS reflect on their challenges for portfolio visibility and their journey to implement Project for the web/ Delivery Hub.
Project for the web allows key stakeholders to see progress with complete visibility across projects, meeting the increased pressures and demands to deliver better quality and availability of data. Ultimately, enabling a seamless handover process and adapting to changing roles and environments.
Operating with a complex web of interrelated and interdependent departments and organisations, local governments crave creativity and flexibility with their tools; listen to peers from Birmingham City Council and our CPS colleagues as to how they made this happen.
Speaker Bios
Kevin Cahill, Senior Delivery Manager at Birmingham City Council
Kevin Cahill has been a Project Manager and Senior Delivery Manager within the IT&D Department of Birmingham City Council (BCC) for four years. His focus is Workflow Throughput for about 800 Operational Delivery Projects per year.
Nicholas Smith, Senior Application Support Manager at Birmingham City Council
Nicholas Smith has been a Senior Application Support Manager, for Information and Digital Technology, with Birmingham City Council (BCC) for the past five years. His remit includes 'ownership' and management for over 300 on-premises and in-Cloud Applications and support for a wide variety of BCC Business and Citizen objectives.
Sam Graber, Professional Services Director at CPS
Sam has over 18 years of experience in the Portfolio, Programme, Project and Management (PPM) arena, supporting customers with their PPM delivery and associated technology solutions. Sam has extensive experience driving organisation-wide change and digital transformation across all verticals.
At CPS, Sam now focuses on leading a team of Professional Services specialists delivering business applications, modern workplace, cloud, infrastructure and security solutions and services. All whilst ensuring the associated processes and governance are in place to ensure maximum benefits are realised.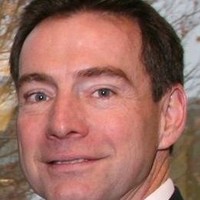 Lloyd Norman
Vice President Strategic Solutions, Tempus Resource by ProSymmetry
Deploying Resource Portfolio Management to Drive Value Flow
The biggest challenge in delivering portfolios is managing the resource pipeline, so that value flow is optimised, and the enterprise is equipped to adapt to new challenges and opportunities at speed.
We may think Agile has cracked this particular nut but, in fact, 56 percent of projects fail to deliver the original goals and business intent fully – even in the Agile landscape (IPMA, 2020). Lean Portfolio Management (LPM) offers an intelligent approach to future-proofing the portfolio, by moving beyond individual team sprints, through release trains, and into the business of bringing "work to people" and "people to work".
Mix in Adaptive Resource Planning, and you'll start to change the game. In this session, Lloyd will demonstrate how the right approach to resource planning brings instant, enterprise-wide visibility across all resource interdependencies.
Join Lloyd to explore how a powerful mix of "what-if" scenario modelling capabilities can equip project managers, portfolio managers and PMOs to anticipate any resourcing scenario and make crucial commitments to sponsors with confidence. Lloyd will walk you through the techniques you need to get there – and demonstrate the value of Enterprise Resource Planning to the business, its people, and its customers.
This lively session will be delivered by Project Challenge Expo 2022's Platinum Sponsor, Prosymmetry, a Gartner Cool Vendor and industry leader in resource management for hundreds of companies including multiple Fortune 5oo companies worldwide. ProSymmetry is the company behind Tempus Resource, the purpose-built Enterprise Resource Management solution offering unmatched resource planning value, powered by decades of industry experience, and constantly evolving to meet tomorrow's resource planning challenges today.
Speaker Bio
Lloyd is the Vice President of Strategic Solutions at ProSymmetry. Prior to joining ProSymmetry, Lloyd directed the Resource Management Office at a top 50 financial institution, where he architected an Enterprise Resource Planning ecosystem that continuously aligned strategic project, agile initiative, and operational work with vital delivery and governance resources.
Lloyd has over 25 years of experience delivering value in RMO & PMO leadership roles, as a managing partner in a technology professional services firm, and as a consultant with IBM.  As an entrepreneurial leader, Lloyd has consulted with clients in a variety of industries including banking, aerospace, health care, DOD, manufacturing, oil and gas, and technology. Lloyd spent 5 years on the Resource Management Institute Advisory Board, has LPM, CSM, PMP, RMCP certifications, and a bachelor's degree in Industrial Engineering from the University of Oklahoma.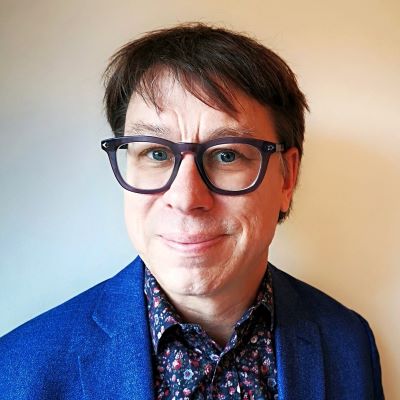 Veijo Hytti
CEO, Keto Software
The fourth destroyer is around the corner. How shall we survive?
First the tiny little virus arrived killing people and businesses. We came out more united and survived. Then Russia attacked Ukraine, the yellow/blue innocent independent country. The western world united and has been helping the victim. Thirdly we are facing the highest inflation in decades due to these crises. There will be a fourth destroyer among us: recession, energy crisis and even central bank crisis. Is there anything else than innovation and development that can save us? How does this relate to project management and our professional world? We have seen only negative surprises…but we can hope for positive surprises as well.
Speaker Bio
Veijo joined Keto Software in 2015 as a COO, and is currently acting as a CEO. Prior to this, Veijo worked in key roles in various fast growing companies in Finland and has acted as an investors in a few of them. Veijo has a diverse understanding and knowhow of brands, marketing, design, digitalisation and good food and wines. Veijo's passion and dream is to enable the growth of Keto Software to become one of the leading software companies in Finland.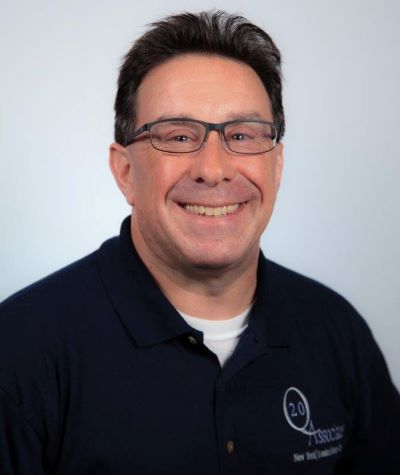 Jeffrey Goldstein
Managing Director, Queue Associates Worldwide
The Hybrid Approach: Combining Agile & Waterfall Approach for successful software implementation
Should Project Managers choose the Agile development method over the Waterfall approach simply for its popularity? Worried that your project requirements align with neither methodology? The Hybrid Approach, which is considered problematic by purists around the world, might be just what your implementation team needs.
Join Jeffrey Goldstein, Managing Director, Queue Associates Worldwide and ERP Implementation Specialist for an informative session outlining the benefits of combining Agile principles with the rigid Waterfall methodology.
Speaker Bio
Should Project Managers choose the Agile development method over the Waterfall approach simply for its popularity? Worried that your project requirements align with neither methodology? The Hybrid Approach, which is considered problematic by purists around the world, might be just what your implementation team needs.
Join Jeffrey Goldstein, Managing Director, Queue Associates Worldwide and ERP Implementation Specialist for an informative session outlining the benefits of combining Agile principles with the rigid Waterfall methodology.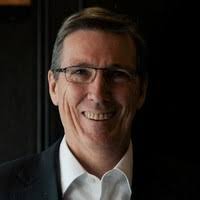 Ross Garland
Associates and President P3GQA (the P3G Qualification Authority)
The P3G Quiz!
We all agree that project, programme and portfolio governance (P3G) is important. Therefore, as project people, we're agreed that we need to understand it. And be able to identify what's wrong if it isn't working
BUT
Do we know enough about P3G to do that? There's only one way to find out and that is to take the P3G Quiz! The quiz asks questions on many of the aspects of P3G and the answers will help shine light on this darkest of arts. There will be a prize for the best result on the day. Good luck!
Speaker Bio
Ross is a thought leader in the governance of projects, programs and portfolios, or P3G. He is the co-author of the recently released Project programme and portfolio governance – P3G. (published by the TSO) He has also delivered white papers on P3G for the UK Cabinet Office. Ross is the President of P3GQA, the newly established qualification authority for certification in P3G. Ross has designed, reviewed or implemented P3 governance frameworks for numerous organisations and billions of dollars of investments are governed using the principles developed by him.