A First for PMO Flashmob at Project Challenge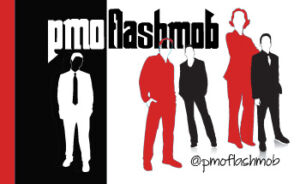 The PMO networking and learning group – PMO Flashmob –  join Project Challenge for the first time this autumn. Dedicated to supporting people working with PMOs, the team at PMO Flashmob will be there to speak to anyone interested in PMOs and the work they carry out in project organisations.
Throughout the two day show, the stand will be represented by people currently working within PMOs in diverse organisations. For people currently working within a PMO this is an ideal opportunity to find out more about what the group does to help PMO practitioners get the most out of their careers.
Lindsay Scott and Eileen Roden from PMO Flashmob will be hosting a seminar on the first day – Tuesday 6th October at 3pm in the Learning & Professional Development Zone entitled,
"Challenges and trends in a PMO Practitioner's Career". The overview for the session:
PMO (Portfolio, Programme and Project Offices) is a common fixture within organisations that are focused on improving programme and project delivery, yet not enough focus is given to the people who work within a PMO.
In this presentation, we take a look at the current day challenges that PMO practitioners face and investigate practical solutions which can make a positive impact on your PMO career. We also take a look at current and future trends, scanning the horizon to see what's next for PMOs and show how PMO practitioners can start getting prepared.
Eileen Roden is the author of Portfolio, Programmes and Project Offices (P3O) and the UK's leading authority and trainer in PMO.
Lindsay Scott is the founder of PMO Flashmob and The PMO Conference. Both Eileen and Lindsay have had successful careers as PMO practitioners and now focus on supporting PMO practitioners in the field.
Visit the group on Stand 132 or visit the website for more information
To register your attendance for free, please visit the registration form