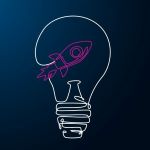 Planisware are proud to sponsor Project Challenge Expo 2022, taking place this September in London. The leading independent show for projects, is a must-attend event with a diverse audience and has experts offering free seminars, a Solutions Zone and much more.
About Planisware Orchestra
Planisware understands the need for good project management which is why this event is so valuable for people working in the industry. Planisware Orchestra, trusted by 250 clients and over 40,000 users worldwide, enhances project collaboration for all skill levels. The Project Portfolio Management tool helps to improve communication to enable you to plan projects more efficiently. Download the brochure online to see how Planisware Orchestra can add value to your organisation.
This year's Project Challenge Expo gives delegates the chance to enhance their Project Portfolio Management and network with an array of professionals from finance managers to business consultants, who work on projects around the UK.
By attending the Project Challenge Expo, you will be able to:
Speak to experts about improving your business performance
Gain advice and knowledge on processes and resource management
Improve your professional development from leading coaches
Learn about the best strategies for successful projects
Event details
Date: 27 September 2022
Time: 09:15 – 17:00
Venue: QE11 Centre, Westminster, London, SW1P 3EE
Are you interested in attending? Register for free here.