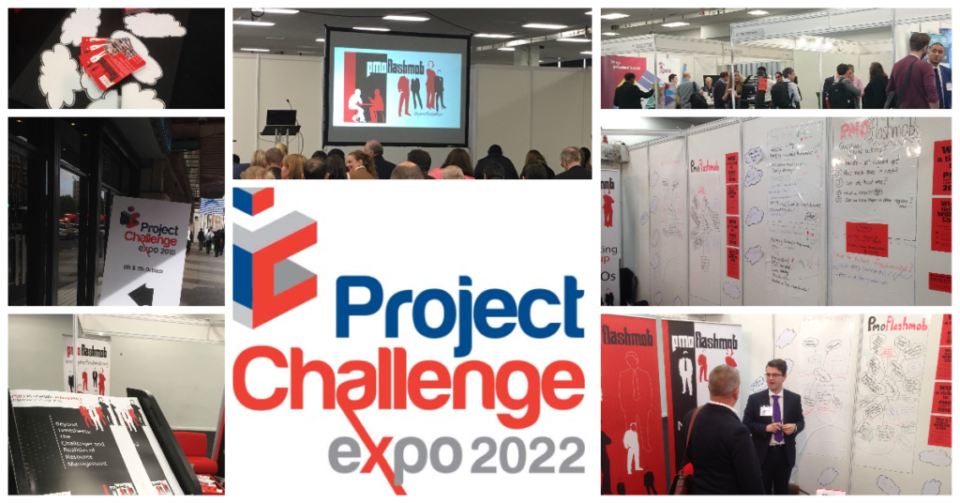 The House of PMO (PMO Flashmob) are back at Project Challenge this year to share the news about the new qualifications which are now available for PMO practitioners.
There are four levels:
Essentials for PMO Administrators
Essentials for PMO Analysts
Essentials for PMO Managers
Essentials for PMO Directors
Each of the courses are based on the House of PMO publication, the PMO Competency Framework.
Developed in conjunction with APMG International, (also at the show this Autumn) these courses are for practitioners working in these roles. These courses aims to help individuals succeed in their day-to-day job. Explaining to learners the responsibilities which sit with these roles and what knowledge, skills and behaviours expected at each of the levels.
Visitors to the show will be able to listen to the afternoon session from Eileen Roden and Lindsay Scott which takes place at 3.30pm in the Learning and Professional Development Zone:
There are many challenges that today's PMOs in organisations face – adopting multiple delivery frameworks such as Agile and DevOps; embedding good practice that gets real results such as resource management, benefits management and risk; supporting the improvement to delivery capability through an increase in maturity and development.
There is the ongoing debate about how the PMO really impacts the success rates of portfolios, programmes and projects, the 'adding value' conversation.
Each challenge, to have every chance of being overcome, relies on a strong, knowledgeable and skilled team, working together, and moving in the right direction.
Each team needs someone to provide that direction, the vision of how and what that PMO will be.
In this session, Eileen and Lindsay from the House of PMO give insights into PMO Leadership and share the latest Inside PMO Report focused on what leaders in PMO do to meet the challenges of their organisations today.
Join them to see how the House of PMO can help you develop your PMO career; develop the PMO within your organisation and get involved with shaping the PMO profession.
>> To find out more about the House of PMO