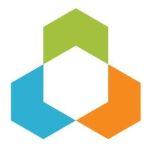 In an evolving world of work, managing complex, interdependent resource pipelines is becoming more, not less, challenging for the PMO, the portfolio, and across the enterprise.
However, with the right pragmatic approach, it is possible not just to get on top of resource visibility – but to utilise resource management as a powerful business development strategy to give your organisation and portfolio the competitive edge.
Leading PM sector publication, PM Today, has teamed up with Project Challenge Expo's Platinum Sponsor, Tempus Resource by ProSymmetry, to produce a new podcast discussing the modern resource management landscape, and giving a sneak preview of ProSymmetry's headline presentation at Project Challenge Expo on the 27th September. Stream the podcast now to hear Lloyd Norman, Vice President, Strategic Solutions for ProSymmetry, share his 25 years' experience in resource portfolio management – and give some early hints as to what he'll be exploring at his live session with us.
Register to hear Lloyd's presentation at Project Challenge Expo
Stream the podcast now:
In the podcast, Amy Hatton (Associate Editor, PM Today), and Lloyd discuss:
The key challenges and opportunities in the resource management landscape.
The value flow generated by Adaptive Resource Planning.
How a Lean Portfolio Management approach can bring new pipeline visibility.
Why we should strive to be Agile rather than to do Agile.
Why PMOs need to think "stratactically" when it comes to managing the resource pipeline.
Practical tips to shift your resource management perspective.
How intelligent resource management drives an internal talent supply chain and powerful retention strategies.
Lloyd's session at Project Challenge Expo will take a deep dive into many more resource management issues – with practical examples, tools and techniques to solve the pain points. It's free for delegates to attend Project Challenge so, if you're not signed up yet, register now to secure your place – and invite your colleagues as well!