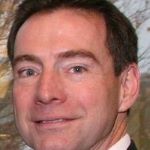 Resource management is one of the toughest nuts to crack in project, PMO and portfolio management. The sheer complexities of anticipating how interdependent resources will affect each other and portfolio delivery is daunting enough. Mix in the significant effects of the pandemic and other world events on the workforce, and the issue becomes even more challenging.
Delegates can find answers to their resource management woes at Project Challenge Expo on the 27th September 2022. We are delighted to announce that we will be joined by ProSymmetry, the global specialists in resource management and the experts behind resource management technology, Tempus Resource™.
Register now for your free delegate place
Lloyd Norman, Vice President for Strategic Solutions, will be joining us to give his presentation, Deploying Resource Portfolio Management to Drive Value Flow. In what promises to be a lively, thought provoking and practical session, Lloyd will share the secrets of how Adaptive Resource Planning, incorporated into a Lean Portfolio Management approach, can join up resource solutions across the enterprise to drive portfolio value.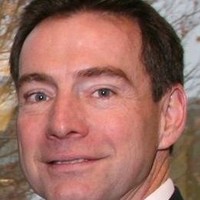 He will explore the tools and techniques you can use to bring clarity and visibility to the resourcing pipeline in your organisation. And he will demonstrate how a powerful mix of "what-if" scenario modelling capabilities can equip project managers, portfolio managers and PMOs to anticipate any resourcing scenario and make crucial commitments to sponsors with confidence.
Meanwhile, on the exhibition floor, Lloyd will be joined by ProSymmetry's Vice President for Resource Planning, Greg Bailey, and his team. ProSymmetry have been named as an "Emerging Technology Vendor" and "Cool Vendor" in the PPM space by Gartner Research.  Tempus Resource is regarded as the "Resource Management Solution Accessible to the Masses" and is loved by clients as shown by 94% Gartner Peer Review rating and 91% willingness to recommend rating.
The team will be on hand to engage with delegates, discuss their resourcing pain points, and demonstrate solutions provided by Tempus Resource™. Tempus Resource is a purpose-built resource forecasting and capacity planning platform that incorporates end-to-end resource management capabilities including skills-management, what if simulation, resource request workflows, supply-demand analytics, integrated reporting, timesheeting, and flexible planning and bulk-forecasting interfaces.
Tempus is used by IT PMOs, engineering, product development and R&D organizations as well as audit departments for resource portfolio management and commonly replaces spreadsheets, homegrown planning tools and PPM implementations.
Delegates attend Project Challenge Expo free, so make sure you register now to save your space and benefit from ProSymmetry's expertise!